Beats by Dre and David Guetta have collaborated on the new Beats mixr headphones, designed specifically for DJs, combining ground-breaking sound quality with an ultra-compact design. The Beats mixr is able to handle the highest of sound levels with an ultra crisp sonic signature. Its unique design allows the wearer to conveniently swivel the ear cup 180 degrees in order to listen to the external environment and is incomparable at performing in loud, high noise environments whether it is in a club, a recording studio or on the street.
"The process of creating the Beats mixr headphones was completely collaborative between me and Beats by Dr. Dre," said David Guetta, two-time Grammy Award winning Producer and DJ. "Our vision was to create the perfect world class headphone for DJs and music lovers alike and the outcome is truly amazing! I use headphones every day in the studio and every night at gigs, so I know how important the difference in quality is and want to share that. The sound is better than anything I've experienced before because it doesn't distort no matter what volume I am playing music at. They're easy to travel with because they're so light and compact. I can't wait to start using them when I'm DJing, creating music or just when I'm listening to music on the move."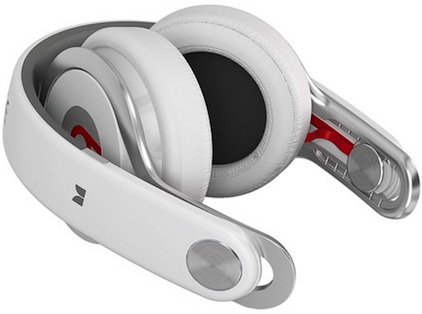 While the Beats mixr is designed for DJs, the lightweight yet durable headphone could also appeal to consumers that seek a high quality headphone experience.
Price and Availability
The Beats mixr will be available October 2011 for £249.95 at HMV (UK), Media Saturn (Germany) and FNAC (France). The product is available in both black and white in either a gloss or matte finish. The sleek headband slides to ensure an exact fit that is perfect for both men and women.