Sprint just released the LG Viper 4G LTE smartphone (model LS840), touting eco-friendly features along with unlimited data plans for a $99 Android phone.
LG Viper takes advantage of Android 2.3 Gingerbread platform, a 1.2 GHz dual-core processor, 1 GB of RAM, mobile hotspot capabilities and a 4GB card microSD slot that supports up to 32GB. It also features a 5-megapixel rear-facing camera with flash and VGA front-facing camera allowing for a fun and easy face-to-face video chat experience.
Enabled with Near Field Communication (NFC), LG Viper allows users to access true value features such as Google Wallet, an app that allows payment using a mobile device at participating retailers, including Bloomingdales, Toys "R" Us, CVS, Gap and Macy's. The sleek, ultra-thin smartphone also boasts a 4-inch touchscreen that is remarkably bright and clear, even in direct sunlight. It also has a Corning Gorilla Glass screen protector for extra display resistance while on the go.
As a Sprint ID smartphone, LG Viper will give owners the ability to cut through the clutter of more than 450,000 additional apps in Google Play by selecting from a variety of mobile ID packs. Sprint ID packs include ringers, wallpapers and widgets. Also, consumers can download Box on the LG Viper and receive 50GB of free cloud storage and sharing directly from LG, an estimated value of $240 per year, so users don't have to stress about storing all of their favorite music, files, photos and other memories. The 50GB of free storage is exclusive to LG devices until July 22.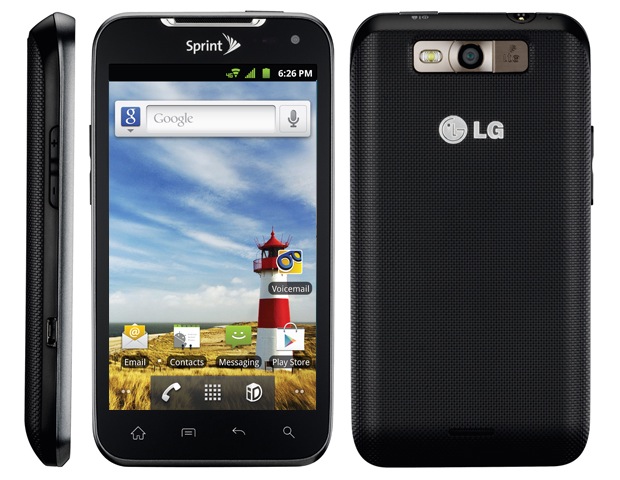 Eco-friendly Features:
The device is ULE Platinum Certified, the highest level of environmental performance recognized by sustainable requirements established by UL Environment and Sprint.
It is protected by a casing made of 50 percent recycled plastics.
It is RoHS compliant, meaning it is free from many potentially hazardous materials such as PVC, phthalates, halogens and mercury.
The packaging contains up to 87 percent of post-consumer paper, uses soy ink, made with a glueless construction and is 100 percent recyclable.
The phone also includes a charger that exceeds the EC Code of Conduct on energy efficiency when it comes to no-load consumption. Unlike other chargers, LG Viper 4G LTE's charger only consumes 0.03 watts of power when plugged into a wall socket without being connected to the phone.
Sprint's other eco-friendly phone is the LG Rumor Reflex, which adds a QWERTY slide-out keyboard but skimps on features.
Price and Availability
The LG Viper 4G LTE smartphone is available now for $99.99 from Sprint.com (after $50 mail-in-rebate), but it's listed for $0.01 at Amazon.com.