Denon Electronics announced the Cocoon Home and Cocoon Portable wireless speaker docks for iPhone or iPod with Airplay, which allows users to stream their iTunes music, whether from a Mac or PC, iPad or other iOS device. The larger Cocoon Home includes an iPod dock for easy connectivity, while the smaller Portable model drops this feature.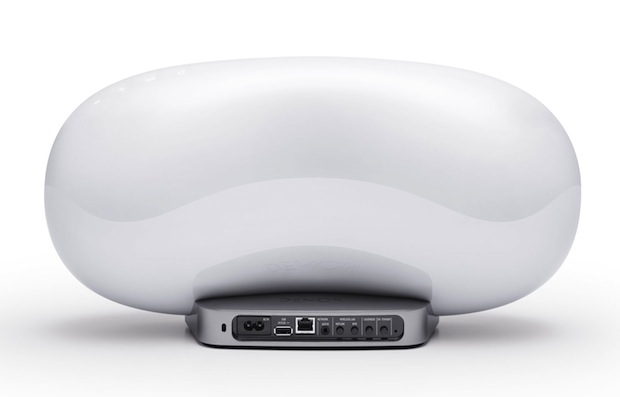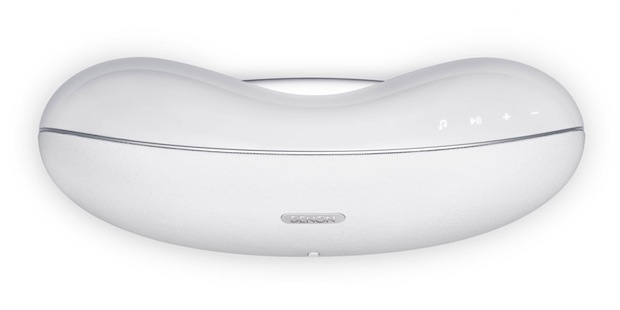 The design of Cocoon immediately sets it apart visually from all other audio dock systems on the market. To give it a super glossy appearance with a contemporary twist, the clear plastic enclosure is painted from the inside. Additionally, for a seamless appearance, all connections are housed in a solid metal base. Cocoon is a powerful all-in-one audio dock system, delivering 100 watts of total power (25-watt per driver, bi-amped); more than enough to fill virtually any room with rich, immersive audio. Cocoon features a ported enclosure and a built-in, 2-way speaker system with dual-layer woofers for resounding low frequency response. Finally, Cocoon includes an advanced DSP engine and 9-band digital equalization (EQ) to insure precision sound reproduction.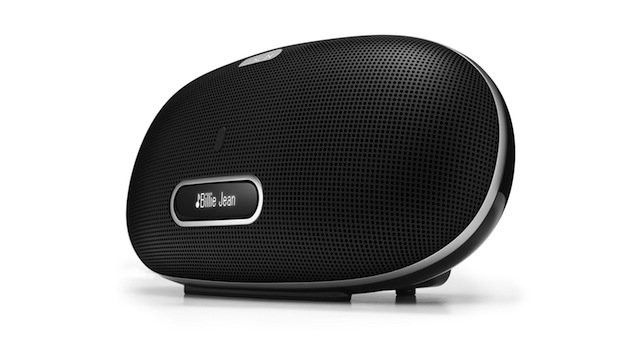 The twenty-five percent smaller smaller Cocoon Portable offers full networking capabilities, including AirPlay, DLNA and Internet Radio. Its built-in battery provides 5 hours of operation, and the robust, water resistant construction makes it ideal for trips to the park, the beach, or anywhere you want to enjoy the powerful, full access Cocoon music experience. The portable sound system delivers 50 watts of power, with 2 full-range drivers specially tuned for outdoor usage. Cocoon Portable features oversized rubberized buttons, a special rubberized back panel cover for protection against sand, dust and water, as well as an integrated carry handle and a retractable slot for the remote control.
Jim Ludoviconi, D+M Group Product Manager, North American Region, noted: "Both Cocoon audio docks feature the ability to stream directly from an iPhone, iPod, networked hard drive or USB thumb drives, delivering groundbreaking performance and flexibility in an iPod docking solution at any price. A suite of robust Internet Radio capabilities, including three on-board presets, rounds out the impressive feature set. Cocoon is engineered to work seamlessly, providing users with easy access to all of today's popular music sources in a simple all-in-one system that is sure to change the way people think about their music."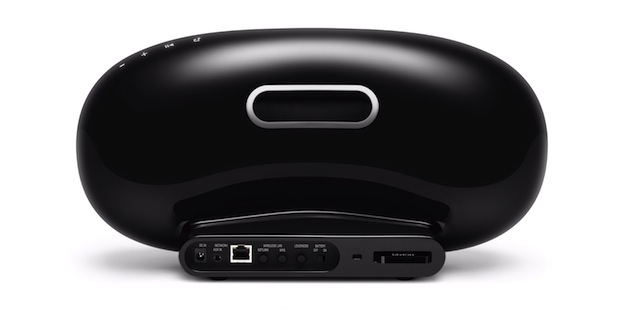 Price and Availability
Denon Cocoon Home (black or white) → $599
Denon Cocoon Portable (black) → $499