The Current King Of All Receivers
Audioholics.com posts a 10 page review on the RX-Z9 home theater receiver.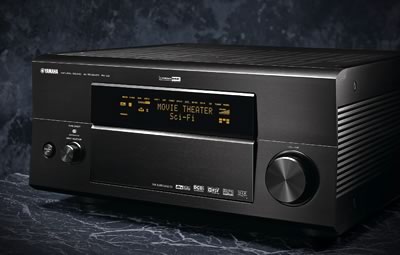 The Yamaha RX-Z9 is an exceptionally good product and value, and in my opinion, dominates a segment of the marketplace currently not filled. It offers a quick auto set-up for the neophyte that will at least achieve a reasonably good sounding configuration some users ordinarily wouldn't be able to achieve manually, and allows for user-tweakable adjustments to improve those settings.
The RX-Z9 has just about every conceivable feature, from video processing to unlimited DSP modes, tone controls and equalizers with adjustable settings, to i.Link to handle DVD-A and SACD in the digital domain. It has time delay compensation, level control and decoding. At last, one cable to handle all audio formats and allow the receiver to provide necessary bass management! Two multi-zone settings (one with power amp assignability, the other passive with triggered outputs) allows for the receiver to serve as the demarcation point for house-wide entertainment where minimal components are required.
There are certainly other excellent receivers in this price class as well, but none of them offer the video and DSP processing, highly usable GUI interface, and stereo subwoofer outputs – and only a select few actually sport an active i.Link connection for transmission of DVD-A and SACD.
[Read Full Review] @ Audioholics.com