Exclusively Available At Best Buy's Magnolia Stores; DIRECTV Offering One Year of Free Service With Purchase
Panasonic and Best Buy today continued their commitment to bringing 3D technology into American homes with the world's first consumer purchase and retail availability of Panasonic's Full HD 3D home entertainment system certified under the new Blu-ray Disc™ Association (BDA) 3D standard, sold exclusively at select Best Buy stores via Magnolia Home Theater.
The new range of Full HD 3D capable VIERA Plasma HDTVs and a fully-featured 3D Blu-ray Disc player will bring a new era of immersive visual entertainment into consumers' homes, by creating a 3D experience that easily rivals the best that can be seen in cinemas. By delivering a full 1080p-resolution image to each eye, Panasonic's Full HD 3D technology offers consumers the highest possible visual experience. To enjoy Full HD 3D programming, users wear a stylish and lightweight pair of active-shutter eyewear. The sets are also Full HD TVs that display pristine 1080p content in two dimensions (2D) for conventional HD viewing.
"Television has successfully moved from black and white, to color, to High Definition. But immersive, totally realistic 3D imagery has been the final frontier and beginning today, Panasonic has conquered that as well," said Bob Perry, Senior Vice President, Panasonic Consumer Electronics Company. "Best Buy has been a proactive and important partner in bringing 3D into the living rooms of America and we are happy to share this milestone with them."
"The demand for 3D technology in the home is just beginning for consumers," said Michael Vitelli, President, Americas, Best Buy, "and Best Buy is uniquely positioned to bring this experience to life for our customers through our Blue Shirts and Geek Squad Agents. We are thrilled to partner with Panasonic as it allows us to be the first retailer to offer this complete 3D home theater solution and underscores our promise to always deliver on the latest and greatest technology."
Beginning today, Panasonic's Full HD 3D Home Theater System will be exclusively available at select Best Buy Stores via Magnolia Home Theater. The total combined SRP of the Panasonic Full HD 3D Plasma Home Theater System components is $2,899.99. The system consists of a 50-inch class (49.9″ measured diagonally) Panasonic VIERA VT20 Plasma 3D HDTV (TC-P50VT20 — SRP $2,499.95) which includes one pair of Panasonic 3D Active Shutter Lens Eyewear (TY-EW3D10U), and the Panasonic BDT300 3D Blu-ray Disc Player (DMP-BDT300 — $399.95). Additional pairs of 3D eyewear will be available with an SRP of $149.95. The individual components of the system will also be sold separately.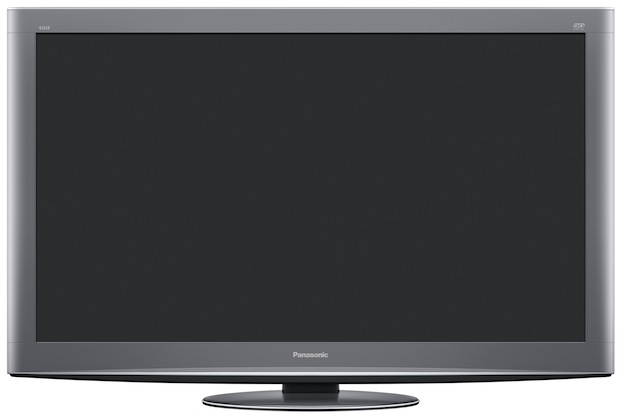 The VT20 is a Best Buy exclusive model and is equivalent to the VT25 series that was voted "Best of Show" at the 2010 Consumer Electronics Show. The BDT300 is also a Best Buy exclusive model and is equivalent to the BDT350 which received the Consumer Electronics Association's esteemed Innovations Award for its innovative 3D technology.
In addition to the 50-inch class size, the Panasonic Full HD 3D Home Theater System will also be available in a 54-inch class (54″ measured diagonally), 58″ class (58″ measured diagonally) and 65″ class (64.8″ measured diagonally) screen sizes with suggested retail pricing and availability to be announced at a later date.
To create the best possible 3D picture, Panasonic has developed new, faster screen phosphors; coupled with its 600Hz sub-field drive, the new displays output alternating imagery at 60 frames per second to each eye. The brain then combines the images and interprets them as 3D.

The BDT300 outputs stunning, rock-solid, and immersive Full HD 3D imagery to compatible displays. It also handles a wide variety of audio standards, and up converts all standard definition video formats. The BDT300 utilizes groundbreaking technologies incorporated in Panasonic's proprietary UniPhier LSI chip, enabling the player to flawlessly process the large quantity of visual information necessary to create a Full HD 3D image in 1920 x 1080 resolution. Adaptive Chroma Upsampling insures that colors will be faithfully reproduced; and all native digital DVD formats are up scaled to 1080p resolution quality.
Panasonic's Full HD 3D products meet the recently announced Blu-ray 3D™ specification standard. This standard, which represents the work of leading Hollywood studios and consumer electronic and computer manufacturers, enables the home entertainment industry to bring the 3D experience into consumers' living rooms on Blu-ray Disc, the most capable high definition home entertainment platform. Individual manufacturers and content providers will now be able to provide the technical information and guidelines necessary to develop and bring products to market.
In January, DIRECTV and Panasonic announced a strategic relationship that will make it possible to bring 3D TV into the homes of millions for the first time. DIRECTV's HD 3D channels, powered by Panasonic, will offer a 24/7 3D DIRECTV Cinema and pay per view event channel focused on movies, documentaries and other programming, a 24/7 3D DIRECTV on Demand channel and a free 3D entertainment channel featuring event programming such as sports, music and other content. In addition, to celebrate the launch of Panasonic's Full HD 3D Home Theater System, DIRECTV is giving the first customer to purchase the system at today's Best Buy launch event in New York one year of free programming, including its upcoming HD 3D service, which will be available this June.
"The superior quality of the HD 3D programming that DIRECTV will debut in June will be unlike anything that is available in the television market today," said Eric Shanks, executive vice president of DIRECTV Entertainment. "Being able to experience that quality through Panasonic's Full HD 3D home theater system will make our customers feel like their living room is a 3D movie theater. We have had a long- time relationship with both Panasonic and Best Buy and we are proud to be partnering with these industry leaders to make the next frontier of television a reality."
In addition to its new 3D technologies, each Full HD 3D Plasma model incorporates a rich set of advanced features. VIERA CAST™, Panasonic's innovative Internet programming package, gives viewers the ability to access feature films plus information and communication offerings including Amazon Video on Demand™, Bloomberg News, Fox Sports, Netflix™, and Skype™ on Your VIERA TV, among others.