First GPS-Assisted FM Transmitter with iPhone Application
Belkin signals evolution in in-car FM transmission with new TuneCast Auto Live FM transmitter and ClearScan Live software application. Consumers can now use their iPhone to operate the FM transmitter.
The new TuneCast Auto Live FM transmitter and ClearScan Live software application, lets iPhone and iPod Touch owners easily operate their FM transmitter and locate the best radio frequency to play music in the car. ClearScan Live allows the iPhone to display the FM frequency and the controls on its screen. This hardware-software combination is the first to utilize an iPhone application to control FM transmission and utilize GPS coordinates to determine the clearest FM frequency at the user's location.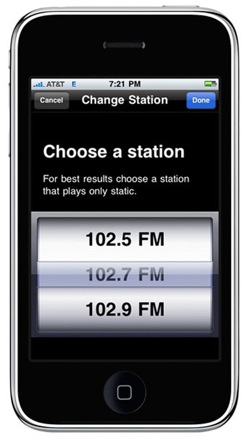 TuneCast Auto Live capitalizes on the ability of iPhone OS 3.0 to enable application control of hardware accessories, with ClearScan Live as the first application to interact with an iPhone FM transmitter accessory. Together, the Belkin hardware and software provide a powerful tool for people to easily control and listen to their music in their cars.
With the ClearScan Live application, you can control your TuneCast Auto Live from your iPhone or iPod touch to:
Activate ClearScan and utilize the GPS capabilities of the iPhone to identify the clearest FM frequencies, based on geographical data as well as results from other TuneCast Auto users in the same geographical area.
Contribute to the quality of ClearScan's recommendations by rating how well specific stations work at your current location
Manually change frequencies and set favorite channels as presets.
Minimize the number of devices you interact with in your car. Control FM transmission and music seamlessly all from the iPhone user interface.
Availability
Early fall in North America, Europe, Asia, and Australia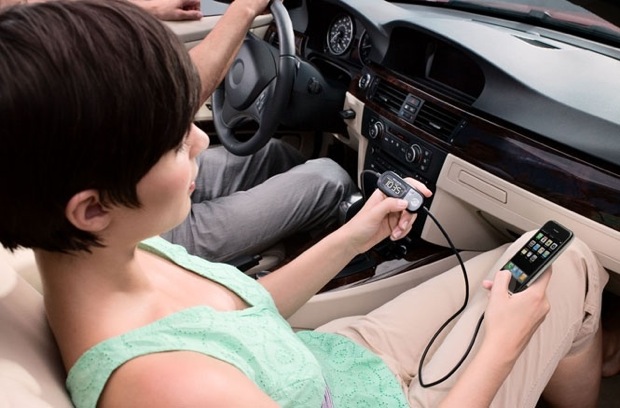 Hanoz Gandhi, VP of Products at Belkin said:
---

< !-quote-!>quote:

"With the TuneCast Auto Live and ClearScan Live, we are adding to our broad portfolio, fully supporting the iPhone and all its different uses."

"Belkin is helping to unleash the possibilities of the iPhone by developing hardware and software products that take advantage of the iPhone OS 3.0."< !-/quote-!>

---
TuneCast Auto Live (F8Z498) – $79.99
Specifically compatible with iPhone OS 3.0
Also compatible with the iPod Classic and nano
ClearScan one-push station locator
PRO setting optimizes audio and boosts volume
Two programmable preset buttons
High-contrast backlit display
In-car charging
ClearScan Live application for iPhone and iPod Touch
Available for free download via the iTunes store
About Belkin International, Inc.
Belkin offers a diverse product mix that provides people with seamless electronics integration in their homes, cars, and on the go. Founded in California in 1983, Belkin is a privately held company and the recognized leader in connectivity solutions, in addition to accessories for MP3 devices, computers, and more. We provide extensive solutions for networking, home theater–with our PureAV line of cables, power, and digital wireless accessories–and many more categories.
Belkin's phenomenal growth has led to our expanding global presence. In addition to corporate headquarters in Los Angeles, we now have offices throughout Europe–in the United Kingdom, the Netherlands, and Germany, among others–and in the Asia Pacific region, including Australia, Shanghai, and our regional headquarters in Hong Kong.
Reviews Around the Web:

belkin f8z498