Plugs directly into a cars' Aux input for hands-free calling or streaming audio
Scosche Industries has introduced the motorMOUTH II plug and play Bluetooth handsfree car kit and streaming audio receiver. It plugs directly into a vehicle's MP3/AUX input for hands-free conversations and will stream audio from any A2DP device.
Users simply plug in the motorMOUTH II and hit the multifunction button to enter pairing mode, indicated by the blinking blue LED. Once paired users can dial directly from the handset or press the multifunction button once for voice dialing. The motorMOUTH's DSP echo cancellation technology ensures a crystal clear conversation every time, even in noisy cars.

Scosche provides an aux relocation cable for car owners with an auxiliary input located in the center console. Those users can then temporarily or permanently mount the new input in a location for the motorMOUTH to clearly pick-up the driver's voice. The motorMOUTH II also ships with a Y adapter for users that prefer to directly connect their music.
The motorMOUTH II retails for $79.99 and is available now.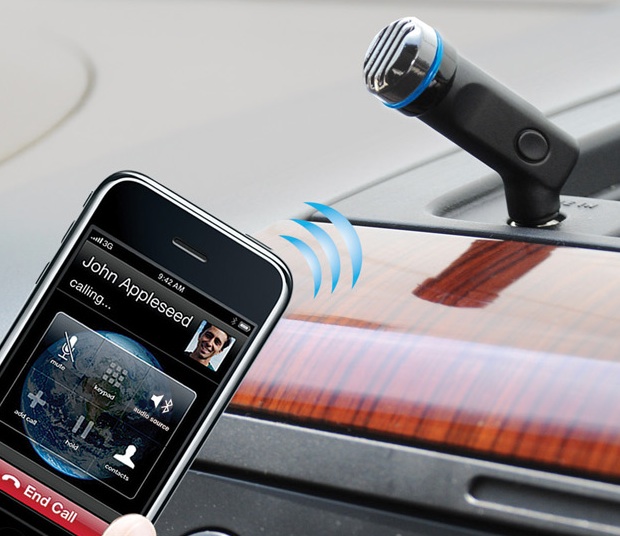 Reviews Around the Web:

scosche motormouth ii