Aperion Audio announced the Zona Wireless Surround Speaker System, which brings reliable audiophile-grade surround sound to speaker locations where running wires is unsightly, difficult or impossible. The Aperion Zona Wireless Surround Speaker System overcomes these challenges using proven digital wireless technology that connects automatically when turned on. Home theater enthusiasts and custom installers can simply place the speakers where they want, plug them into a power outlet and instantly play high-fidelity sound.
Although surround sound for home theaters debuted years ago, homeowners often leave the surround or rear speakers unconnected to eliminate wires snaking around the room. But home theater buffs know they're missing out on the full surround sound experience.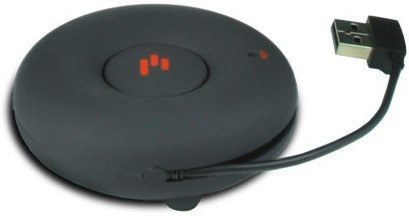 Aperion designed the Zona speakers to work aesthetically and sonically with all home theater speaker systems. In addition, the Aperion Zona speakers can double as a wireless solution for music stored on personal computers or laptops. Plugging the Aperion Zona transmitter into the PC's USB port automatically sends sound to Zona speakers located up to 150 feet away.
The Aperion Zona Speaker System consists of a compact wireless transmitter and two two-way powered speakers with tuned port and built-in wireless receivers. The transmitter connects to the Surround Pre-Out jacks of an AVR and the speakers link automatically when plugged in. Once connected, the system produces uncompressed 16 bit/48 kHz CD-quality audio.
Pricing, Availability and Warranty:
The Aperion Zona Wireless Surround Speaker System (two speakers, one transmitter) is priced at $499. Pre-orders are now being accepted, and the system is expected to ship on October 25, 2010. The one year limited warranty covers all defects in material and workmanship.