Photo: W518a
The W518a Walkman phone makes mobile social networking easy
AT&T and Sony Ericsson deliver the ultimate photography and social networking experiences this summer with the introduction of two new devices, the Sony Ericsson C905a Cyber-shot™ and the W518a Walkman™. These mobile phones offer exciting features that encourage self-expression and allow users to share exciting moments in their lives.
The C905a Cyber-shot camera phone offers the ultimate digital camera experience
Boasting an impressive 8.1 megapixel camera, the highest resolution ever in a phone from AT&T, and advanced features such as face detection, autofocus, xenon flash and GPS tagging, the C905a Cyber- shot™ camera phone helps photo enthusiasts simplify their lives by using one device to capture moments on the go while also taking advantage of the latest wireless services on the nation's fastest 3G network.
The W518a Walkman™ phone is the total package in personalized entertainment, revealing a new way to use Facebook, conversational messaging, highly interactive music features, and a 3.2 megapixel camera.
"Sony Ericsson has created two signature phones that enhance the quality of photography and social networking on a phone and take advantage of exciting AT&T services like AT&T Navigator and Video Share," said Michael Woodward, vice president, Mobile Phone Portfolio, AT&T Mobility and Consumer Markets. "The C905a is the best camera available in a mobile phone today and the W518a's unique Facebook user interface and Walkman music features will elevate how our customers express themselves."
"We have two new phones appealing to camera lovers and Facebook users, delivering unique ways for consumers to express themselves," said Karen Morris, vice president of marketing, Sony Ericsson. "Featuring a broad range of capabilities packed into a slick, easy-to-use slider form factor, the C905a is a versatile choice, whether you're an avid photographer and early technology adopter, or a proud parent who always wants your digital camera by your side. The W518a is a compact, stylish phone for multitasking consumers who must stay connected to their friends. The addictive Facebook application combined with great music and multimedia features place users at the forefront of social networking. We're excited to bring these phones to the U.S. market with AT&T."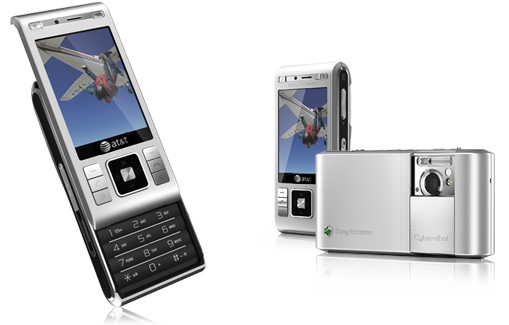 C905a Cyber-shot™ – capture brilliant images with your phone
With versatile new features and a sleek design, the C905a raises the bar set by other camera phones as the first phone that looks, acts and feels like a digital camera. The 2.4-inch scratch-resistant mineral glass screen provides users with a crystal-clear view of their subject, and dedicated camera keys and shortcuts make it easy to point and shoot. This full digital camera experience is packaged in a stylish 3G slider phone.
Highlights of the C905a are face detection, a xenon flash with red-eye reduction and Memory Stick Micro™ (M2™) storage compatible up to 16 GB, so an extensive portfolio of photos can be stored and easily transferred to and from your computer using the included USB cable. The USB cable also enables easy printing from the C905a directly to PictBridge compatible printers. BestPic™ technology captures seven successive photos with one click, allowing the shooter to choose only the best photos to keep. The Smart Contrast feature compensates for areas that are too bright or dark.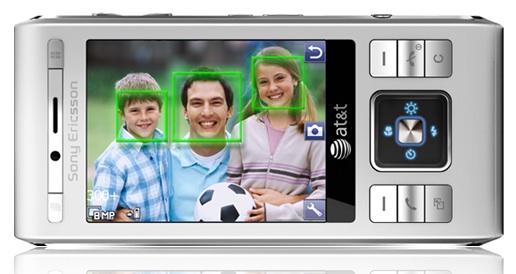 The C905a, which Outside Magazine recently awarded "Gear of the Year," is also loaded with an array of multimedia offerings, including AT&T Video Share, video recording, AT&T Music, FM radio, Mobile Email, AT&T Navigator and instant messaging. With AT&T Video Share, consumers can share their summer experiences in real-time streaming video.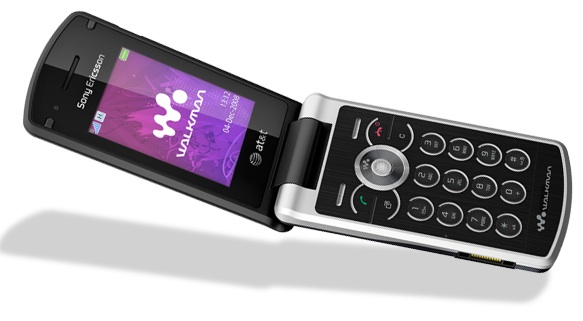 W518a – Stay in tune with your social circle
The W518a is a unique, all-in-one device that enables people to stay connected and express themselves on the go. Packed with social networking features in a thin design, users just open the phone to view Facebook friends' status updates and profile photos. One click from the W518a's standby screen allows social butterflies to update their Facebook status. Also it's easy to upload photos to your profile directly from the W518a's 3.2 megapixel camera.
The W518a is also loaded with other cool innovations to deliver a highly interactive music experience. Advanced Shake Control technology lets users shuffle, skip and control volume with a flick of the wrist. Music buffs no longer have to be tied to their computer to buy music – the W518a lets users purchase and download music over the air from Napster™ Mobile and eMusic Mobile™ via AT&T Music.
In addition to Shake Control for music, Gesture Control technology lets users reject incoming calls or send the alarm to snooze with just a wave of the hand over the W518a's camera lens.
Pricing and Availability
Both the C905a Cyber-shot™ and W518a Walkman™ will be available in AT&T stores or at www.wireless.att.com beginning July 19. The Sony Ericsson C905a will be available for $179.99 and the W518a for $49.99, both after mail-in rebate with a two-year service agreement. (For the C905a, pay $ .99 and after mail-in rebate receive $50 AT&T Promotion Card. For the W518a, pay $99.99 and after mail-in rebate receive $50 AT&T Promotion Card.)