PSB Speakers introduced the Imagine mini bookshelf loudspeakers to their Imagine Series line noted for clear midrange presence, uncluttered bass, smooth extended highs and high-power handling. The mini offers all these characteristics in a more compact, efficient form, with no compromise in sonic performance or visual sophistication. Its' subtly curved cabinet with seamless, unbroken surfaces is a Master Class in proportion, sculptural form, and visual detail. The mini also adds some unique features of its own, including a neodymium Turbo-Magnet and a very low crossover frequency.
Measuring just 5.75″ wide x 9.25″ high x 8.3″ deep and weighing 6.5 lbs, the mini integrates well as part of a multi-channel or home theatre Imagine system or as a practical desktop system. The mini's clean detailed bass makes it ideal as a primary system for urban spaces. Its compact size and high performance allow it to be an ideal speaker for urban spaces and also makes an ideal monitor for nearfield computer audio playback.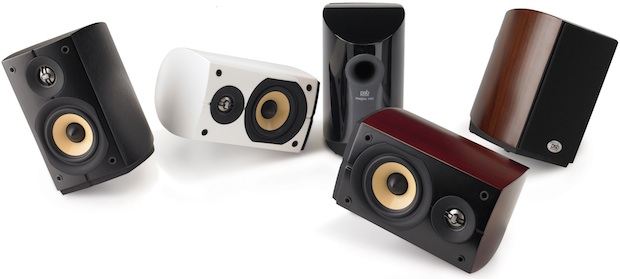 The mini's acoustic design includes a 4-inch woofer with a clay/ceramic compounded polypropylene cone and rubber surround, a 1-inch titanium dome tweeter with Ferrofluid, and a rear port bass reflex. Unique to the mini, in addition to the main ceramic magnet structure on the woofer, the Turbo-Magnet is another powerful neodymium magnet resting on top of the pole piece. The Turbo-Magnet increases the force factor of the compound magnet and energizes the magnetic gap around the voice coil, audibly improving the woofer's low frequency performance, which results in a more controlled and extended bass response.
Unlike other small two-way bookshelf speakers, the mini crosses the tweeter at 2.2 kHz, allowing the drivers to be placed closer together than usual, minimizing interference between them. Keeping the crossover frequency very low relative to the woofer size means listeners hear the same sound no matter where in the listening area they may be sitting.
Advanced technology from PSB's critically–acclaimed Synchrony Series has trickled down to mini's under $1k per pair price point.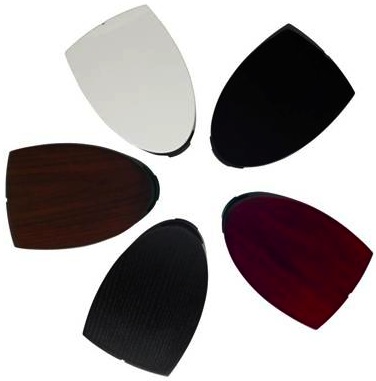 Features
Compact size makes for easy placement virtually anywhere.
Advanced technology from PSB's critically-acclaimed Synchrony Series
Equally adept at music or movies.
Choice of designer colors/finishes allow mini to work in virtually any environment.
Optional matching stands and custom brackets allow for easy elegant placement
Price and Availability
The PSB Imagine mini is available in a choice of Black Ash, Dark Cherry or Walnut in furniture-grade wood veneers at $760 per pair. Also available are the premium High Gloss Black or High Gloss White finishes for $830 per pair.