Panasonic today introduced two sleek and stylish digital cameras to its 2011 LUMIX line — both of which are ideal for sophisticated users who want rich and easy-to-use features delivered in a small and attractive package. The LUMIX DMC-FH27 and LUMIX DMC-FH25 shoot high-quality 16.1 megapixel images and combine a 28mm wide-angle LEICA DC lens with a powerful 8x optical zoom to take amazing photos. Redesigned with an easy-to-hold grip and slim and stylish profile, both models feature large Intelligent LCDs, 720p High Definition (HD) video recording and an advanced iA (Intelligent Auto) for ease of use.
At the core of the LUMIX FH27 and LUMIX FH25 is the Venus Engine VI image processor with Intelligent Resolution technology for shooting clear and crisp digital photos and videos. The cameras feature a fast response time with shutter release lag times as short as approximately 0.005 seconds and, by adding Sonic Speed AutoFocus (AF), users can easily capture spur-of-the-moment photos. Using Intelligent Resolution technology, the Intelligent Zoom extends the powerful 8x optical zoom to increase to 10x equivalent without compromising picture quality.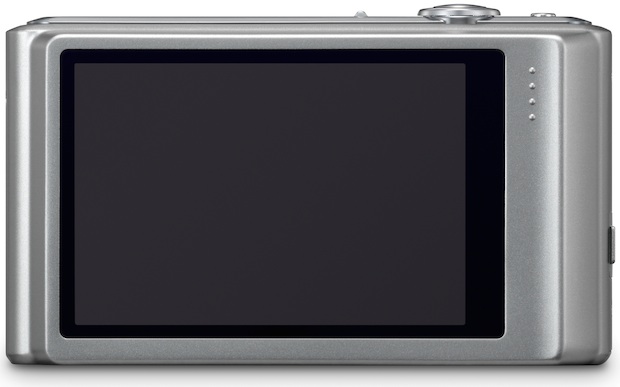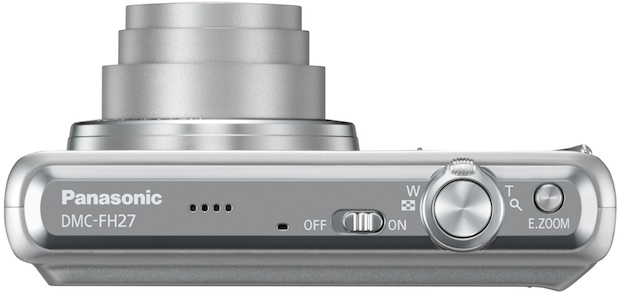 Panasonic's popular iA mode, a suite of technologies that engage automatically — with no setting changes needed by the user — makes it easy for anyone to take beautiful photos. The LUMIX FH27 and LUMIX FH25 feature two new iA functions — AF (Auto Focus) Tracking and Intelligent Exposure. AF Tracking locks onto any subject and keeps it in focus even if it moves, while the Intelligent Exposure optimizes the exposure for each part of an image, preventing blocked shadows and blown highlights and helping ensure that gradation and details are reproduced beautifully. The automatic backlight compensation function activates whenever the camera detects the subject is in backlight. Other features of Panasonic iA, which can be engaged with a dedicated button, include:
MEGA OIS (Optical Image Stabilization) — Reduces blurry photos that result from hand-shake.
Intelligent ISO Control — Reduces blur when the subject is moving.
Face Detection — Helps to ensures registered faces are captured in focus with appropriate exposure and unwanted red eyes are digitally corrected.
Intelligent Scene Selector — Selects the best option from: Macro, Portrait, Scenery, Night Portrait, Night Scenery and Sunset by detecting the environment.
Furthering its ease-of-use, the LUMIX FH27 features full touch-control operation with the new Smart Touch Screen on its 3.0″ large, 230,000-dot LCD allowing users to enable Touch AF, Touch Zoom, Touch Shutter and Intelligent Scene Selector simply by touching the screen. The menu setting is now available with touch control and in playback mode users can drag the image across the screen with their finger to browse the collection of photos. The Panasonic LUMIX FH25 features a 2.7-inch Intelligent LCD without touch control.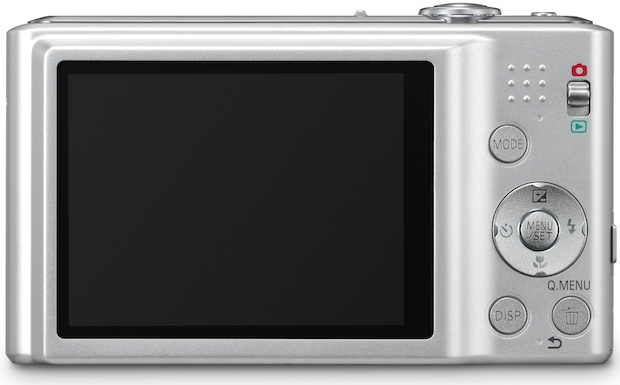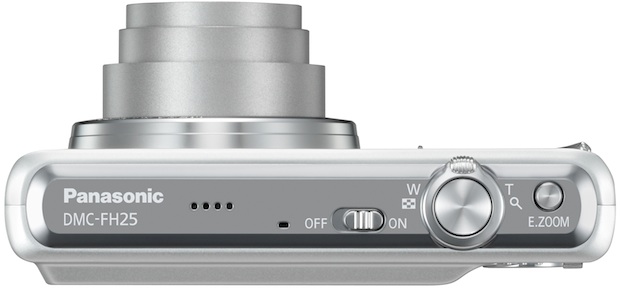 Other features of the LUMIX FH27 and LUMIX FH25 include:
LUMIX Image Uploader — Easily share images via Facebook and videos via YouTube.
Intelligent LCD — Detects the lighting conditions and controls the brightness level in 11 fine steps, to display the most appropriate setting.
Scene Modes — A total of 28 modes, such as Baby, Pet and Sports, let the user choose the setting and the camera do the rest. Users can also record the name/birthday of a child or pet and embed the information in the photo and have it printed if desired.
Built-in memory has increased to 70MB.
Pricing and Availability
Pricing and availability for the Panasonic LUMIX FH27 and LUMIX FH25 will be available in March 2011.
The LUMIX FH27 will be available in black, red and silver for $229.99
The LUMIX FH25 will be available in silver, black, red, blue and violet for $199.99