FinePix AX200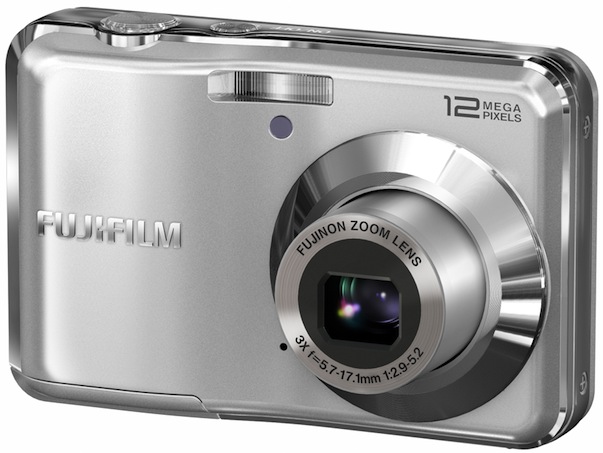 FinePix AV100
Entry-Level 12-megapixel Cameras With Advanced Features
FUJIFILM North America Corporation just announced the launch of the feature-rich and compact FinePix AV100 and AX200 digital cameras. Not only are these entry-level models perfect for the consumer on a budget, but they also offer ease of use and allow the user to take great images with minimal effort. Features such as HD Movie Capture, Automatic Scene Recognition, Face Detection and high ISO sensitivity levels provide the backdrop for the FinePix AV100 and AX200 to capture stunning memorable moments in either still images or video.
Both the FinePix AV100 and AX200 utilize a 12-MegaPixel CCD sensor and a 2.7″ High Resolution LCD. The FinePix AV100 hosts a Fujinon 3x optical zoom lens and the FinePix AX200 steps up with a Fujinon 5x Wide-Angle optical zoom lens for greater range and flexibility. Combining the high resolution sensors and top quality Fujinon optics with the high sensitivity settings of up to ISO3200, the FinePix AV100 and AX200 will deliver sharp, clear images in all conditions, perfect for enlarging on screen or in print without compromising image quality. These models also come in a choice of black or silver.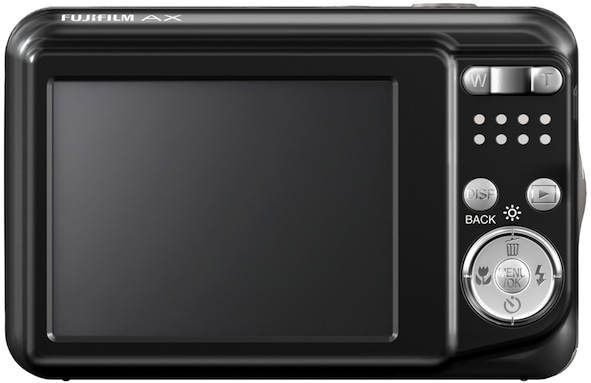 FinePix AX200

FinePix AV100
"We wanted to build upon our 'A-Series' camera line promise and provide consumers with affordable digital camera options with robust feature sets," said David Troy, marketing manager, Consumer Digital Cameras, Electronic Imaging Division, FUJIFILM North America Corporation. "This year, we are pleased to be able to offer HD Movie Capture to consumers looking to buy an affordable, easy to use camera and they will get both with the new FinePix AV100 and AX200."
HD Capability
The FinePix AV100 and AX200 cameras also capture High Definition (HD) movies at 720p with sound and still shots in 16:9 that can be played back on any HD ready television (or a home PC). There is also Fujifilm's optional HD Player Kit, which includes an HD Card Reader that connects to HDTV for true digital transfer of HD quality and a wireless Remote Control for video playback from the comfort of your couch.
Other noteworthy features in the FinePix AV100 and AX200 include:
Picture Search: Allows users to find images taken in a particular scene mode thereby ensuring it is much faster to navigate through the photos on your camera.
Panoramic Shooting mode: Allows users to stitch three photos together to create a panoramic image, perfect for wide landscapes, tall buildings or large groups of people.
Scene Recognition Auto (SR AUTO): Intelligently detects the scene type and shooting conditions to optimize the camera's focus, exposure and white balance.
Face Detection: Ensures the settings are optimized for the people in the picture.
Natural Light mode: Made for candid shots taken in a low-setting, this mode automatically increases the ISO to enable the flash to be forced off for discreet, non-intrusive shots.
Digital Image Stabilization: Reduces image blur automatically and offers creative adaptability and excellent picture quality.
AA-Battery Power: Using AA batteries is often most convenient for on-the-go digital camera users as it eliminates the need to charge battery packs, allowing for lots of picture-taking and the ease of battery replacement.
The FinePix AV100 will be available in March at a price of $99.95.
The FinePix AX200 will be available in mid-February 2010 at a price of $109.95.