Croon Audio introduced The Original wireless speaker for streaming music from any Bluetooth enabled smartphone or tablet, including iPhone or iPad. The Original speaker features two 2.5″ forward facing Full Range Drivers which have been matched to an acoustic amplifier allowing 15 watts per channel and a clear sounding Class D amp. The isolation cones placed strategically in a tripod pattern at the bottom corners of the sound system reduce the vibration frequencies and provide the most stable supporting structure regardless of the surface on which it rests.
The Original will reproduce music wirelessly from any device with Bluetooth or directly through the 3.5 mm connection so it can be used as a premium external speaker system for iPad, Kindle, a laptop computer, electric guitar and more. To complement the company's sleek, button less design, users are able to control the speaker's functionality with their connected touch screen device. Eliminating the volume control component from the inside of the casing reduces the noise in the circuit, allowing the music to be heard more clearly.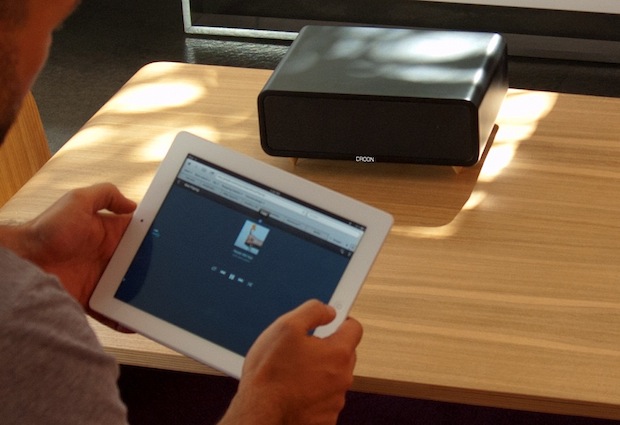 By merging modern electronics with wood craftsmanship, the compact 10.5″x 8″ x 3.5″ speaker forges a seamless balance between contemporary and traditional styles that will amp up the volume of both style and music without the cluttered wired mess. The housing of the speaker is made from 8mm MDF (Medium-Density fiberboard) manufactured wood which allows for VLD (Very Low Distortion) technology when listening to music at a high volume.
Features
Stereo Hi-Fi Amplifier with integrated Stereo Bluetooth Receiver
Speakers: 2.5″ x 2 full range drivers
Tuned enclosure made from 8mm MDF wood allows for improved bass response
Bluetooth connectivity
Size 10.5″x 8″x 3.5″
Colors: Original Black, White on White, Agent Grey and Lady in Red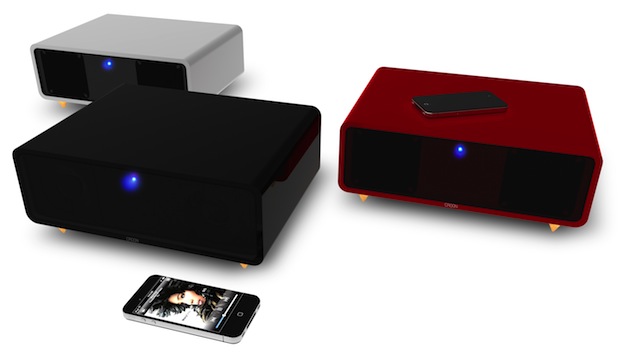 Price and Availability
The Original collection is now available online at croonaudio.com:
$199.99 in black
$229.99 in agent grey or white on white
$234.99 in lady in red