Delivers High Performance to Value Conscious Consumers
Aperion Audio, a direct-to-consumer manufacturer of award-winning home audio and home theater speakers, this week announced its newest addition to the Bravus line of subwoofers, the Bravus 8A. The Bravus 8A Subwoofer combines the build quality of the Bravus "D" series subwoofers with a price point that brings audiophile quality within reach of a broader range of speaker buyers.
Aperion Bravus 8A Subwoofer Quality and Value
"The 8A represents an exceptional build, design and sound quality at an amazing price. Aperion once again raises the bar for a versatile, entry level compact subwoofer/satellite home theater speaker system," said Mike Hopkins, Product Development Lead at Aperion Audio.
With both performance and value in mind, the new Bravus 8A features an 8″ high-excursion custom aluminum driver, (the same award-winning driver as the Bravus "D" series), a 100 watt class A/B amplifier, and a 40-160Hz customizable crossover, resulting in a full, robust sound which exceeds the demanding requirements of serious music and movie fans at a price that fits the current economic climate.
$999 5.1 Home Theater Speaker System
"We were challenged to bring Aperion quality to a 5.1 system below $1,000. I'm excited that we pulled it off by featuring the Bravus 8A Subwoofer in the Aperion Intimus 4B Harmony SA System," said Ken Humphreys, Lead Audio Speaker Engineer at Aperion Audio.
In addition to the Bravus 8A Subwoofer, the Intimus 4B Harmony SA system includes four compact Intimus 4B Satellite Speakers, and the Intimus 4C Center Channel Speaker, both of which received high marks in recent CNET and Audioholics reviews.
Furniture-Grade Finish
All Aperion speakers are beautifully finished in either real cherry wood or high gloss piano black lacquer at a quality that you would expect to see only in products twice the price and which "customers and reviewers alike describe as absolutely gorgeous," said Hopkins.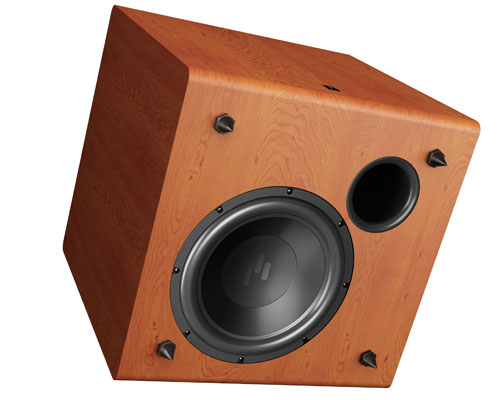 The Aperion Advantage
Purchasing Aperion Audio speakers represents a better investment than typical consumer goods, which depreciate the moment they are delivered, because Aperion offers value conscious shoppers a One-Year Full-Price Trade-Up Program, and an unmatched 10-Year Warranty (3 years on amplifiers). Aperion was the first in their industry to offer free shipping both ways with their Risk Free 30-Day In-Home Audition™, and Aperion's "Home Theater Gurus" are available to assist those in the market for audio speakers from the decision making process through lifetime technical support. Plus, because Aperion is headquartered in Oregon, there is never any sales tax.
Pricing and Availability
The $319 Aperion Bravus 8A Subwoofer and the $999 Intimus 4B Harmony SA home theater speaker system are both available at AperionAudio.com, or at our showroom at 18151 SW Boones Ferry Road in Portland, Oregon. (Prices always include free shipping.)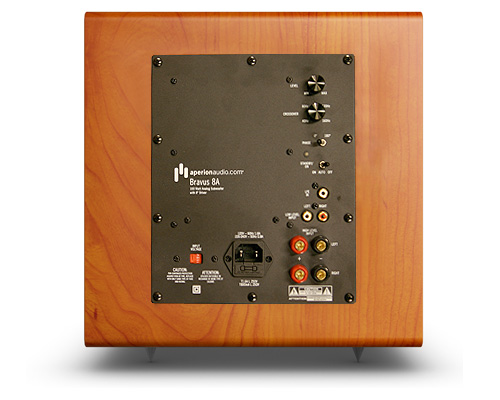 About Aperion Audio
Based in the beautiful Pacific Northwest, Aperion Audio is an award-winning direct-to-consumer speaker manufacturer for smart shoppers who are frustrated with the retail experience, and the only speaker company to deliver an honest and completely Risk-Free 30-Day In-Home Audition™. The company's primary storefront, AperionAudio.com, is a fun and informative speaker shopping destination which is supported by "Home Theater Gurus" who supply generous support before and after the sale. At AperionAudio.com, everyone from the newbie to the audiophile is able to find the information they need to research and build an exceptional home theater speaker system or upgrade their audio environment. For more information, visit www.aperionaudio.com or call 888-880-8992.