By Andrew Eisner (Retrevo.com)
iPhone Tethering Coming Soon
One common complaint of the iPhone 3G is the fact that you can't use the 3G connectivity for high speed access on your laptop. Tethering is common on many other non-Apple 3G phones. According to a rumor, Steve Jobs personally responded to an email hinting they may be working on the problem with AT&T.
Analysis: Apparently Rogers subscribers in Canada can tether their iPhones and laptops so it could be just a matter of time before this feature migrates south.
---
MacBook Touch on October 14th


Gizmodo Rumors of a batch of updated Macbooks are making the rounds. The word on the street says October 14th is the day of the announcement. Perhaps wishful thinking, but speculation revolves around a MacBook "Touch," with a glass multi-touch screen and gesture library. There is also a feeling that Apple will drop the prices on MacBooks, perhaps breaking the $999 price point.
Analysis:If Apple announces the MacBook Touch in October, what will they announce at Macworld Expo in January?
---
New ASUS Smartphone

Sightings of a new Smartphone from ASUS are beginning to appear. Word is it has a 5 MP camera, runs Windows Mobile, has a trackball, front-facing camera, and high resolution touch screen display.
Analysis: Windows Mobile with Live Mesh is starting to look more like a competitor to the iPhone (albeit, a long way to go) especially when you add products like Kinoma Play for Windows Mobile and features expected to be included in Windows Mobile 7.
---
Windows Mobile 7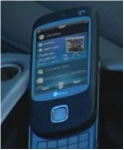 Windows Mobile 7 has been making cameo appearances in Microsoft ads like this one. WM 7 is rumored to include iPhone-like features including touch gestures. Supposedly the camera will serve as a position detector in lieu of an accelerometer or gyroscope. Expected release date; 2009.
Analysis: Let's go Microsoft… you have some catching up to do!
---
Shiny White Zunes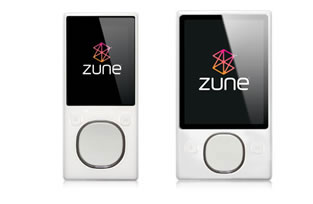 Images of white Zunes have surfaced; the one on the left would be flash-based and the one on the right would have a hard drive.
Analysis: Too zune to call (ugh).