Yamaha introduced the BD-S473 and BD-S673 3D Blu-ray Disc players, which offer superior audio and video performance, robust network features and easy installation. Both models are compatible with the company's iOS, Android and Kindle Fire AV control apps and stream video from the popular Netflix and YouTube services. Designed to complement the company's recently introduced RX-V "73 Series" AV receivers in styling and operation, both models feature one-touch power on and playback via Yamaha AV receivers' SCENE buttons.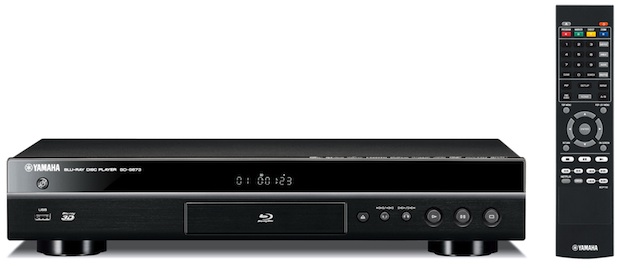 The BD-S673 model adds built-in Wi-Fi for wireless connectivity to the Internet, DiVX+ HD playback capability, Picasa Web Album support, a 192kHz/32-bit audio DAC, a more sophisticated remote control, and additional audio/video output jacks.
The Yamaha BD-S673 and BD-S473 deliver exceptional video and audio quality with 1080p/24kHz-compatible HDMI video output, full HD Audio decoding and playback of all current HD formats and FLAC files. Fun and informative content from the Internet can be accessed via BD-Live and BonusView features. Additional content from portable devices and drives can be played back through the model's front and back USB ports.


BD-S473

BD-S673
The BD-S673 and BD-S473 have wide multimedia compatibility for disc and USB formats including AVCHD, WMV, MOV, MP4, MPG (Video), JPEG (HD), MP3, WMA, WAV and AAC (Audio). The BD-S673 adds DivX Plus HD compatibility as well. Both models can also playback JPEG slideshows with MP3 audio soundtracks for family and friends.
Other key audio and video features include direct bitstream and multi-channel Linear PCM output via HDMI, x.v.Color and Deep Color compatibility, as well as 1080p playback for DVDs, photos and home movies. The BD-S673 also offers analog 2-channnel down-mixed audio output and a 192kHz/24-bit audio DAC.
The Yamaha SCENE mode with HDMI CEC, which is available on most of the company's AV receivers, enables users to power on the BD-S673 and BD-S473 models to playback content by pressing a single button on the receiver. Additional advanced operation and convenience features include DLNA client certification and on-screen display. An intuitive setup wizard instantly readies both models for operation and Internet connectivity makes it possible to quickly download future firmware updates.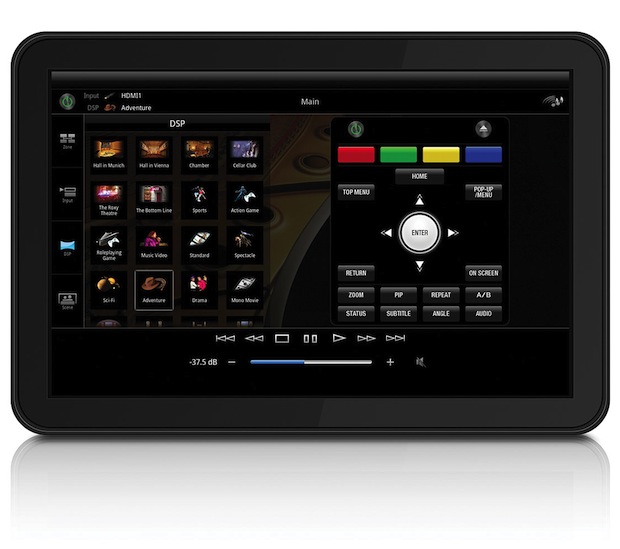 Price and Availability
Yamaha BD-S473 Blu-ray 3D Player → $229.95 (available August 2012)
Yamaha BD-S673 Blu-ray 3D Player with Wi-Fi $329.95 (available September 2012)