Be one click away from recording life's special moments — all it takes is a sharp eye and a click on the dedicated video camera key.
Record videos in an instant on the Sony Ericsson S312. From spotting a celebrity on the street, to your friend's dancing in a club, the S312 allows you to capture these moments in two quick and easy steps.
Want to highlight the moment with a picture instead? The two megapixel camera can be used horizontally and with the help of the illuminated imaging shortcuts on the keypad you can change the settings and get the shot you want quicker. Not quite what you were after? Use the integrated Photo fix function to get the best picture quality in one step — picture taking has never been this easy!
"Capture life's spontaneous moments the easy way with the S312 and its instant video recording." said Quentin Cordier, Marketing business manager at Sony Ericsson. "The S312 also allows you to get organised and keep track of your hectic lifestyle by ensuring that you never miss another birthday or appointment again — store all you important dates, add reminders — then sit back and relax."
Sharing your pictures with friends is easier than ever before. Showcase them on the S312's two inch screen or forward to another mobile phone via Bluetooth™. Share your pictures on the web with just a few clicks using picture blogging. Whatever the occasion post photos straight from the phone with just a few clicks — and don't forget to send the web address to others to check out your photography skills.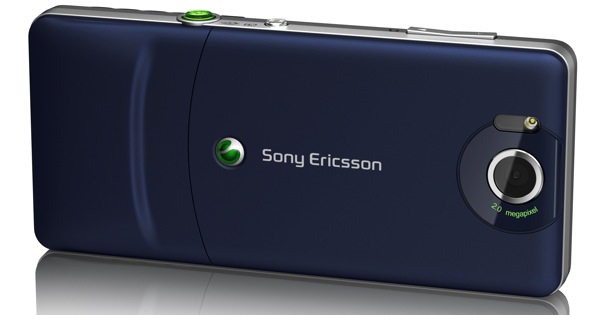 Take the hassle out of capturing daily moments:
Dedicated video camera key — just one click away from recording your best moments
Two megapixel camera — can be used horizontally to take picture perfect stills
Illuminated imaging shortcuts — take great shots with ease
Photo fix — enhance the picture quality and share with family and friends
Picture blogging — upload your images to the web with just a few clicks
Get organised — calendar, alarm and 1000 contact phone book
Want the perfect accessory to match the S312? Try the new Sony Ericsson Clip-on Bluetooth™ Handsfree VH300 — an easy to use headset with rich sound. The stylish handsfree features one-touch call handling, handy volume control and an ultra discreet reversible clip-on which will match any outfit. Just clip it onto your clothing and wear its wired ear piece around your neck — and off you go. You'll never notice this innovative Bluetooth™ handsfree — until you take or make a call.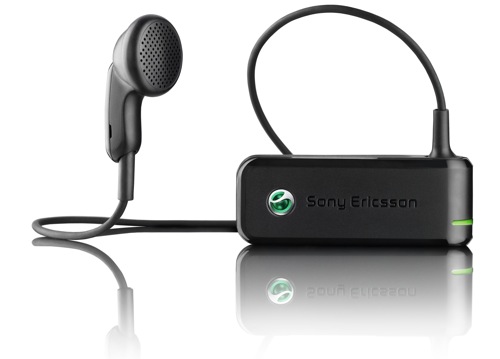 Clip-on Bluetooth™ Handsfree VH300
One touch call handling
Ultra discreet reversible clip-on
Handy volume control
Smart wearing solution — perfect if you wear glasses
Talk and stand-by time 10h/250h
The S312 supports GSM/GPRS/EDGE/900/1800 and will be available in selected markets from Q2 in the colours Dawn Blue and Honey Silver. The Clip-on Bluetooth™ Handsfree VH300 will be available on selected markets from Q3 2009.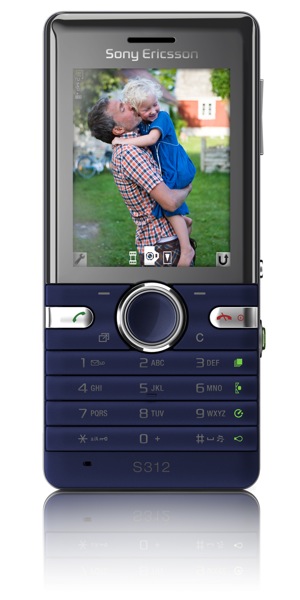 The Sony Ericsson S312 at a glance
Camera
2.0 megapixel camera
Up to 2.5x digital zoom
Dedicated video camera key
Illuminated camera shortcuts
Photo fix
Picture blogging
Video recording
Photo light
Video light
PictBridge printing
Music
Media player
Equaliser
Stereo widening
PlayNow™
TrackID™
Bluetooth™ stereo (A2DP)
Music tones (MP3/AAC)
Web
Communication
Speakerphone
Polyphonic ringtones
Vibrating alert
Messaging
Email
Picture messaging (MMS)
Predictive text input
Sound recorder
Text messaging (SMS)
Design
Picture wallpaper
Wallpaper animation
Entertainment
3D Games
Java
FM radio with RDS
Video viewing
Organizer
Alarm clock
Calculator
Calendar
Phone book
Stopwatch
Tasks
Timer
Connectivity
Bluetooth™ technology
Modem
USB mass storage
USB support
Accessories
In-Box:

S312
Battery
Battery Charger
User book
Facts and Figures
Size: 100 x 46 x 12.5 mm
Weight: 80 grams
Colours: Dawn Blue, Honey Silver
Main screen: 262,144 colour TFT, scratch-resistant
Resolution: 176 x 220 pixels
Size: 2.0 inches
Phone memory: Up to 15MB
Memory card support: Memory Stick Micro™ (M2™)
Talk time GSM/GPRS/EDGE: Up to 8 hrs
Standby time GSM/GPRS/EDGE: Up to 400 hrs
Availability and versions
Networks
S312: GSM/GPRS/EDGE/900/1800
Available in selected markets from Q2 2009.
The Sony Ericsson Clip-on Bluetooth™ Handsfree VH300 at a glance
Design
Colours: Stellar Silver, Argentum Black
Materials: Plastic
Size: 48.5×18.0x18.5mm
Weight: 20g
Technology
Talk/Standby time: 10/250h
Bluetooth™ version: 2.0+EDR
Bluetooth™ range: 10m
Bluetooth™ simple pairing: yes
Compatibility
Most Bluetooth™ phones from SEMC and other brands
Availability
Available in selected markets from Q3 2009