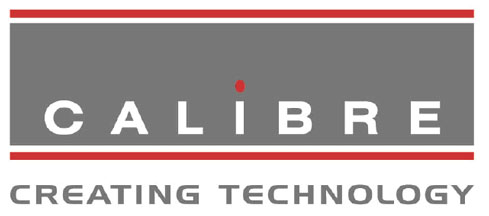 Silicon Optix, the leader in advanced video processors, is pleased to announce that it has entered a third party design partnership agreement, with long-time customer, Calibre UK Limited. The design agreement will pertain to existing chip platforms Realta and Reon, currently in the marketplace.
"As we begin the release of the next generation Silicon Optix ICs, we must focus our internal support resources on new opportunities," said Jim Mannos, President and CEO of Silicon Optix. "During the early part of the transition, our main revenue stream will come from the well established Realta and Reon chipsets. We chose to partner with Calibre as they have vast knowledge and resources to provide high-level support for existing products, allowing us to focus on future endeavors."
Calibre is a manufacturer of medical, defense, premium consumer and Pro AV related videographic and image processing systems. The company has invested heavily in advanced product development with Realta and is also currently working with Reon products, and therefore well positioned for this transition of design.
"Calibre has a thorough understanding of the complex Silicon Optix processors as we've been incorporating the chipsets for the past few years. In addition to our own 20 years of product design expertise, we have strengthened our internal resources," said Pauline Brooksbank, President of Calibre. "In addition to our team of engineers in Bradford, UK, we welcome three of the best engineers from the Silicon Optix Germany team to our new Hannover office: Dirk Bartholdtsen, Thomas Wenzel and Michael Schaper. We feel that Calibre now has the processes and personnel in place to continue the success that Silicon Optix has achieved."
About Silicon Optix
Silicon Optix is a leader in high-performance video processing and unique and proprietary geometry processing IC solutions delivering Hollywood Quality Video (HQV). Silicon Optix ICs can be found in top-tier consumer-electronics products such as high-resolution displays, premium DVD players, ultra-thin RPTVs, and front projectors. Teranex, a division of Silicon Optix, is a leader in programmable video processing systems-level solutions for the professional broadcast and postproduction markets. Silicon Optix is headquartered in San Jose, California, with offices around the world. For more information, visit www.siliconoptix.com, www.teranex.com, and www.hqv.com.
About Calibre UK
Calibre is a speciality electronics company with a twenty year trading history. The Company designs and manufactures image processing products for high-value niche markets such as aerospace, defense, medical, premium consumer and professional video. As well as marketing its own branded products to end users and integrators, it specializes in offering own-label or non-branded products to OEMs. Calibre presently operates a main facility in Bradford, UK, plus a branch office in Hannover, Germany. For more information, visit www.calibreuk.com