Sceptre announced the availability of colors in its Galaxy Series 24-inch LED widescreen HDTV. The ultra slim, lightweight LED HDTV/LCD Monitor boasting 1920 x 1080 resolution and rapid 5 ms response time now come in pearl white, red, pink, black, blue and chrome.
The addition of colors to Sceptre's stunning Galaxy Series, particularly the elegant Pearl White, provides the option to step away from the ordinary without sacrificing technology and functionality. Each LED HDTV doubles as a monitor, offering a realistic sensory experience for both movie lovers and PC gamers.
The 24-inch LED HDTVs are just 0.9″ at its thinnest point and 1.9″ at its thickest, making them compact enough to fit into any setting. In addition, they feature dual HDMI ports and USB port for expanded functionality so users can listen to MP3 files, view photos and enjoy an array of electronic peripherals quickly and conveniently.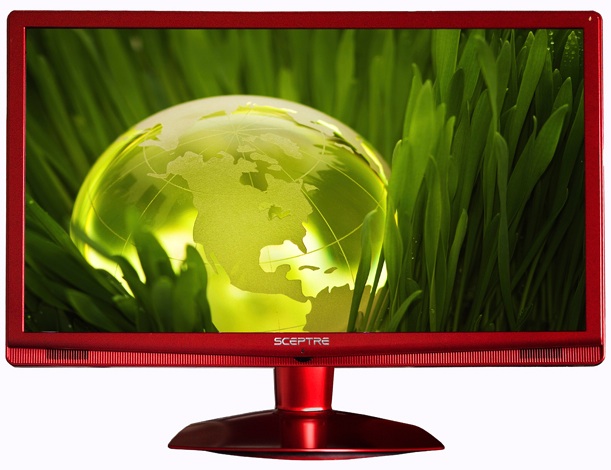 The Galaxy Series 24″ LED HDTVs are available in pearl white, red, pink, black, blue and chrome at Walmart, Target, Sears, Kmart, NewEgg, Amazon and QVC for just $399.
Specifications
Active Screen Size: 24″
14,000:1 Dynamic Contrast Ratio
Response Time: 5 ms
Aspect Ratio: 16:9 Widescreen
HDTV thinness: .9″ – 1.9″
Resolution: 1920 x 1080
Dual HDMI ports support up to 1080p
USB port for JPEG/Audio
3 watts x 2 Stereo Speaker
Saves power by 44% (compared to other LCDs)
Brightness 250 cd/m2
Neck & Base Detachable
MSRP:
Related Product:
Sceptre E246BV-FHD 24-inch LED LCD HDTV/Monitor
Reviews Around the Web:

sceptre galaxy series