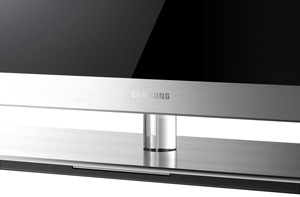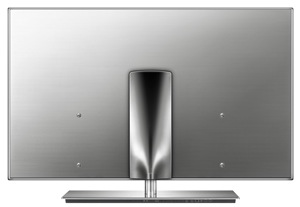 Photos: Samsung LED9000
LED back-lit HDTVs with Immersive Lifelike Depth and 3D Capabilities, Connected Interactive Content and Services, and Mold-Breaking Design
Samsung unveiled the next generation of its award-winning LED back-lit TVs, featuring a first of its kind built-in 3D processor, connected interactive experiences and innovative, trend-setting designs with a wide range of options to match the decor of almost any living room. This year's flagship Series, the 9000, has proudly won the 2010 CES Best of Innovations award. Perhaps most notably, Samsung offers its most versatile LED TV lineup, which consists of entry level HD offerings to its highest performing full HD TV's ever, in a variety of screen sizes.
"Our leadership in the LED TV category is no accident; we identified a consumer need for superior picture quality, ultra slimness and more eco-friendly energy consumption," said Yangkyu Kim, Senior Vice President of Visual Display Division for Samsung Electronics. "We have put all our energy and passion into this year's LED TV lineup with the single objective to deliver stunning experiences that bring life-like depth to TV. With this award-winning lineup, Samsung is once again setting the industry standard not only for quality TV experiences but for technology and innovation leadership."
With eight product series, and screen sizes ranging from 19″ to 65″, this is the industry's largest lineup of LED TVs to date. From the award-winning 9000 Series, to the Innovations Honoree 7000 and 6500 Series, consumers have virtually unlimited choice of models to fit their individual entertainment preferences and lifestyle. The flagship 9000 series specifically is flat-out Samsung's most impressive HDTV to date – the quintessential slim LED TV with a premium touch-screen remote control and built-in 3D technology, setting a new standard for jaw-dropping home theater picture quality and connectivity. The world's slimmest fully integrated LED TV, the 9000 Series was designed to end all depth competitions, and raise the bar yet again with an innovative stand that includes the built-in tuner.
Built-in 3D
New in 2010, this year's premium models in the LED TV lineup, the 7000, 8000 and 9000, all include Samsung's proprietary built-in 3D processor and emitter that is optimized for, and enables compatibility with multiple 3D standards including half and full HD resolution formats as well as the Blu-ray Disc Association approved "Blu-ray 3D" standard. In addition, Samsung's 3D system delivers a picture using a full color spectrum for an unbelievable, immersive viewing experience.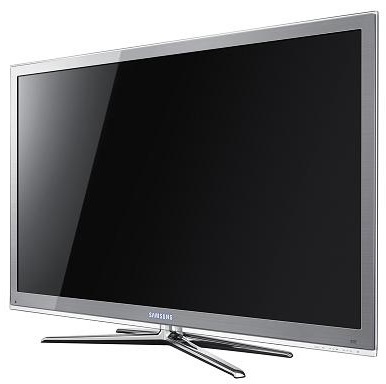 Photos: Samsung LED8000
Along with the company's 3D Blu-ray player (BD-C6900), Samsung offers a complete solution allowing consumers to bring the 3D theater experience home. For those who want to add the third dimension to their regular TV viewing, Samsung included in its 3D processor an auto-conversion technology that renders 2D content into 3D in real time. Consumers can add a level of depth and clarity to a live football game, making them believe they are part of the action.
Connected TV and Samsung Apps
With built-in Ethernet connection and wireless-ready capabilities, the 2010 LED TV lineup is ready to meet the growing consumer demand for "content without borders." The upgraded Internet @TV feature now includes Samsung Apps, providing consumers with an expanded, easy to navigate selection of content and applications from leading services like Accedo Broadband, AccuWeather.com, The Associated Press, Blockbuster, Fashion TV, Netflix, Picasa, Pandora, Rovi, Travel Channel, Twitter, USA TODAY, and Vudu. Applications can be downloaded and viewed all while watching TV. All of the premium LED TVs, 6500 Series and above, will include the upgraded Internet@TV with Samsung Apps.
Unsurpassed Picture Quality
Samsung's premium LED TV's will boast unsurpassed picture quality by using a Samsung-developed technology that merges the advantages of LED edge-lighting with the control of local dimming technology in directly back-lit LED televisions. This technology along with Samsung's high-efficiency LED light source and proprietary picture enhancement engine with video processor ensure unsurpassed picture quality with vibrant colors, deep blacks and better contrast ratios.
Focus on Design
In 2010, Samsung builds on its tradition of innovative design by introducing narrower bezels and brushed metal frames in silver and black– pushing the limits beyond the familiar black bezels of many HDTV's. In particular, Samsung developed a groundbreaking four-legged quad stand that makes the TV look more like furniture than device and a new "mystic earth" Touch of Color™ (ToC™) design scheme with chrome edging to better match a living room's decor. With a wide-ranging pallet of materials and designs, Samsung offers something for virtually anyone's tastes and interior design preferences. What's more, the new LED TVs match Samsung's 2010 line of Blu-ray players and home theater systems bringing a cohesive element to a home entertainment room.
Green Design
All these functionalities are delivered without compromising on the energy efficiency that Samsung LED TVs are known for and meet even higher standards of sustainability. They all exceed the more stringent EnergyStar 4.0 guidelines. Samsung LED TVs are the highest performing and eco-conscious HDTV products Samsung has ever released, continuing to set new standards every year.
Redefining the Remote
In another industry first, Samsung developed an easy to use on-board TV display full touch-screen remote control. The remote's color touch-screen makes understanding features and options easy and simple. Its integrated Wi-Fi and infrared technology controls TV and AV devices with the on-screen buttons and QWERTY keyboard. It allows users to watch broadcast content directly on the remote so you can watch the first part of the big game, while a Blu-ray movie is just wrapping up on the large screen HDTV(9000 Series only). You can also browse music, photos, and video files from a DLNA certified PC then swipe the chosen content in the direction of the TV to enjoy on the larger screen (9000 Series only). The remote is the primary remote control for the 9000 Series and a derivative version of it is sold separately as an option for other LED TV models including the 7000 and 8000 Series.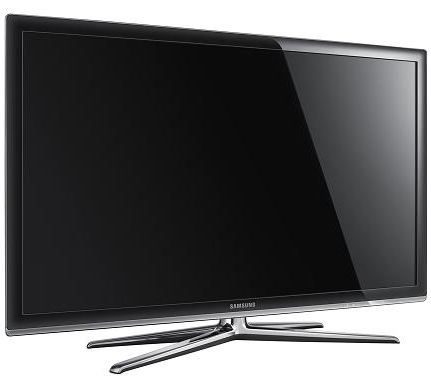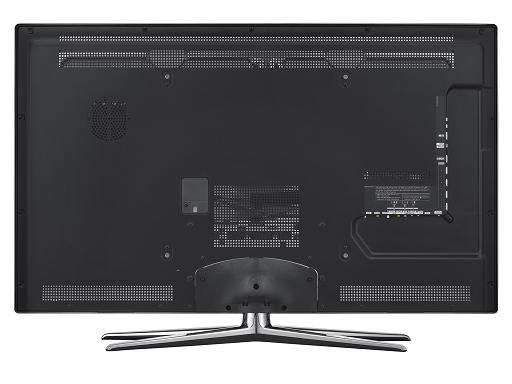 Photos: Samsung LED7000