Bringing the 3D movie experience in theaters home, the innovative Samsung HT-D7100 3D Blu-ray theater system has a unique, modular cubic design. It supports full HD 1080p video playback for both Blu-ray and standard DVDs, and can also up-convert older, non-HD content so that it can be played at full 1080p. The HT-D7100 also has a powerful video processor to convert 2D content to 3D.
Honored with a CES Innovations Design and Engineering Award, the HT-D7100 features satellite speakers with a distinctive metallic retro design. Each separate component is small enough to be placed on a bedroom table or bookshelf, making it the ideal system for people who have small living spaces but still want robust sound output (110 watts).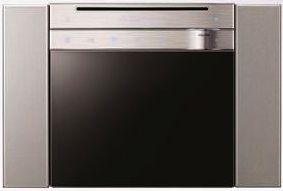 The main receiver has built-in Wi-Fi for wireless access to interactive and web-based content through Smart Blu-ray Home Theater features. It also features AllShare, which allow people to wirelessly sync digital devices so that they can enjoy music, movies and photos directly from their DLNA-certified PC, camera and mobile devices on their larger TV screen.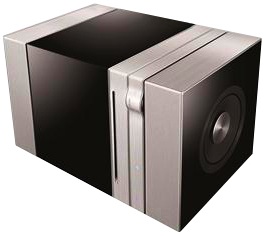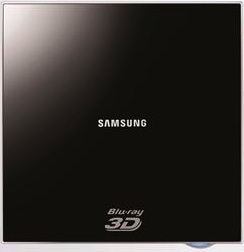 The HT-D7100 packs in many premium audio formats, including Dolby Digital Plus, Dolby TrueHD and DTS-HD Master Audio. It has an advanced, built-in DPS effect generator, called 3D Sound, which creates an immersive audio experience when watching 3D content and generates sounds that move with the 3D picture. With Samsung's improved Crystal Sound Plus technology, the HT-D7100 generates accurate sound reproduction that protects the listener and the equipment from potentially harmful volume peaks and signal distortion that can damage hearing and the speakers.