Pioneer Electronics announced their flagship SE-MJ591 audiophile headphone for critical listening, commemorating over 50 years of headphone development. It is designed for highly accurate sound reproduction across the entire spectrum, enabled in part by newly designed 40mm drivers and an on-ear design that naturally reduces disruptive external sounds. The SE-MJ591 features high-quality construction with metal components and ultra-soft ear pads and headband for the ultimate comfort during longer listening periods. The headphones are intended to match the sound quality of high-end audio systems, making them the ideal accessory for serious listeners looking for high-end audio performance, both at home and on-the-go.
The SE-MJ591 headphones are lightweight, fold up to a compact size, and include an attractive and durable protective carrying case for convenience and transportability.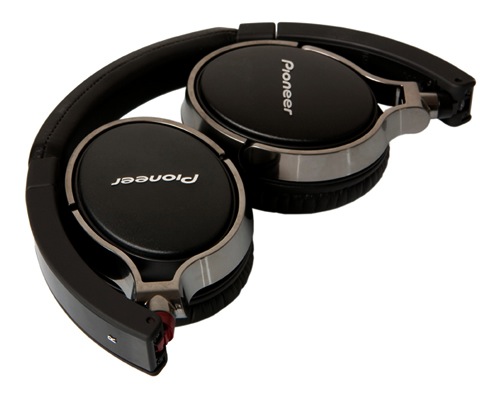 Features
Newly designed 40mm drivers featuring aerospace-grade plastics for undistorted, powerful bass reproduction
High-quality Aluminum diaphragm for natural-non fatiguing high frequencies
Aluminum alloy components ensure durability and provide high-quality aesthetics
Price and Availability
The Pioneer SE-MJ591 headphones will be available in April 2012 for $299.
See more about:
Newest Headphones
Pioneer Headphones
Headphone Daily Deals