Paradigm Shift will launch their first speaker, the Active Atom (A2) powered speaker designed to be used alone, as a left/right audio system or in stereo pairs with devices such as iPods and other music players, desktop computers, home DJ decks, videogame consoles, guitars, keyboards or TVs.
The A2 can be used with any devices that have a 3.5-mm mini-jack or RCA outputs. Wireless streaming is available using Apple AirPlay from iTunes-enabled computers or mobile devices via a convenient rear panel AirPort Express interface (AirPort Express not included).
Designed and engineered to the exacting standards that Paradigm products are known, the A2 is bi-amped with 100 watts of power per speaker and a frequency response between 55 Hz and 20 kHz. The woofer features a 5-1/2″ satin-anodized pure-aluminum cone while the tweeter hits the highs with a 1″ pure-aluminum dome. A unique digital signal processing design utilizes sophisticated algorithms to shape frequency response so that bass remains intense and overall sound is accurate, clear and musical, even when the speakers are played at party volume levels.
The A2 comes in five different finishes including: Vermillion Red Gloss, Polar White Gloss, Gunmetal Grey Gloss, Storm Black Satin, and an Ash Black Grain. For accessories, a custom fit tabletop stand and iPod/iPhone dock (sold separately) will also be available.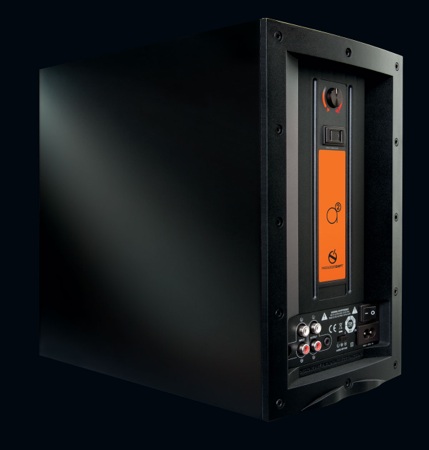 Price and Availability
The Paradigm Shift A2 will be available Q4 2011 for $279/each in Ash Black Grain or $329/each in premium finishes.