New LUMIX DMC-FS20 and DMC-FS5 Feature Intelligent Auto Technologies, 10.1-Megapixels, and 30mm Wide-Angle, 4x Optical Zoom Leica DC Lens
Panasonic announced the launch of the new LUMIX FS-Series of digital cameras, debuting a pair of 10.1-megapixel models, the DMC-FS20 and DMC-FS5, both which feature 30mm wide-angle Leica DC lens with 4x optical zoom. The FS models, a stylish sister-line of the highly-acclaimed LUMIX FX-Series, combines easy operation with a slim and sleek look, enabling both beginner and advanced users to take beautiful digital photos with a model they can slip in their pocket. Both cameras also have Intelligent Auto Mode, an advanced intuitive system of technologies that help users take better photos more easily.
"Panasonic added the FS-Series to our LUMIX line of digital cameras to address the needs of consumers who want a point-and-shoot camera that is not only affordable, intuitive and easy-to-use, but also stylish and small enough that they slip it in their pocket or into a small purse," said Alex Fried, National Marketing Manager, Imaging, Panasonic Consumer Electronics Company. "The FS-line packages Leica lenses, Intelligent Auto Mode, powerful image processing and superior memory power in a small, sleek design. We want our LUMIX digital cameras to have features that enable great digital photos regardless of the level of the photographer."
The FS20 and FS5 feature Intelligent Auto Mode, comprised of five functions: Mega O.I.S., Intelligent ISO Control, Intelligent Scene Selector, Face Detection and Quick AF (auto focus).
MEGA O.I.S. — Gyrosensors detect hand-shake and the lens system shifts to compensate, helping to prevent hand-shake from creating a blurry image.
Intelligent ISO — With Intelligent ISO, the FS20 and FS5 can determine if the photo subject is moving and change the ISO setting and shutter speed accordingly, thus giving a blur-free photo.
Intelligent Scene Selector — Intelligent Scene Selector senses the ambient conditions, recognizes the shooting environment and will automatically select the appropriate scene mode from: Scenery, Portrait, Macro, Night Portrait or Night Scenery mode. This intuitive technology, helps the consumer use the most common scene modes that are built into the camera, but often go unused, without making any manual adjustments.
Face Detection — Panasonic's Face Detection detects faces anywhere in the frame and automatically chooses the optimal focus and exposure settings so portraits come out clear and crisp. Detecting up to 15 faces, Panasonic's Face Detection can even track a face if the subject is moving.
Quick AF — The Quick AF (auto focus) system starts focus on the subject by just pointing the camera to the subject, thus minimizing the AF time.
In addition to powerful the Intelligent Auto Mode, the fourth generation high-performance image-processing Venus Engine IV LSI helps produce higher-quality pictures with an advanced signal processing system. It adds a new high-performance noise reduction system that helps reproduce even the most delicate parts of images naturally and without color bleeding. The Venus Engine IV reduces shutter release time lag while still enabling high-resolution picture taking, making it easier to capture spur-of-the-moment photo opportunities.
Other features of the DMC-FS20 and the DMC-FS5 include approximately 50 MB of internal memory and a 3.0-inch LCD for the FS20 and a 2.5-inch LCD for the FS5 — perfect for easy-to-see viewing of images. Furthermore, these models feature Intelligent LCD, which detects the lighting condition and controls the brightness level of the LCD to offer optimal clarity in any situation, whether dark or light; indoors or outdoors.
The LUMIX DMC-FS20, with a manufacturer's retail price (MSRP) of: $299.95 will be available in pink, black and silver models, and the DMC-FS5 (MSRP: $249.95) will be available in red, black and silver models. Both will be available in February 2008.
DMC-FS20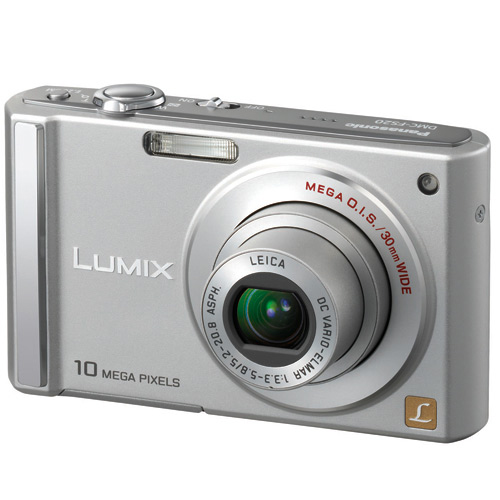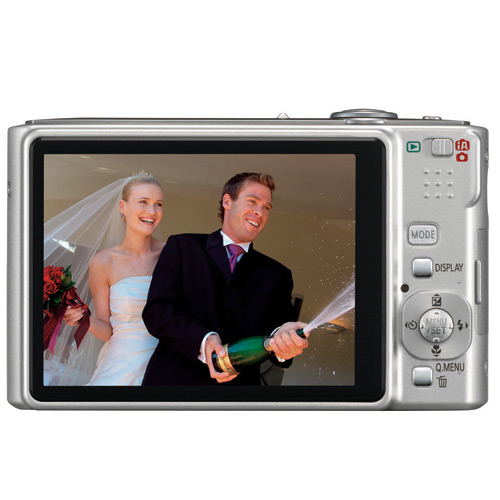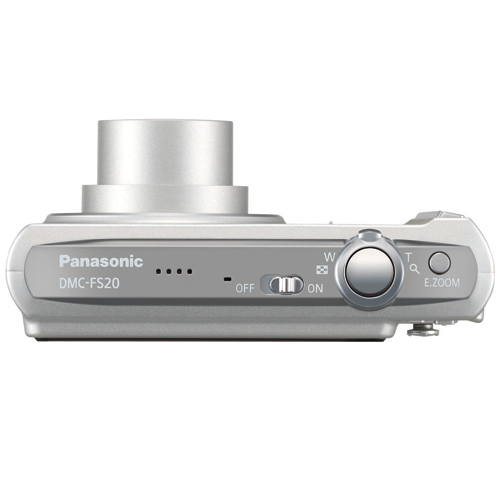 ---
DMC-FS5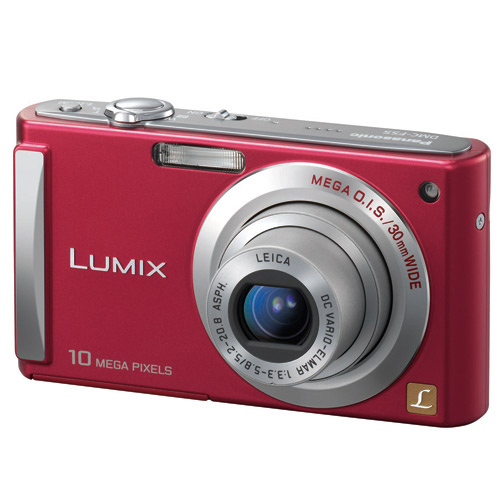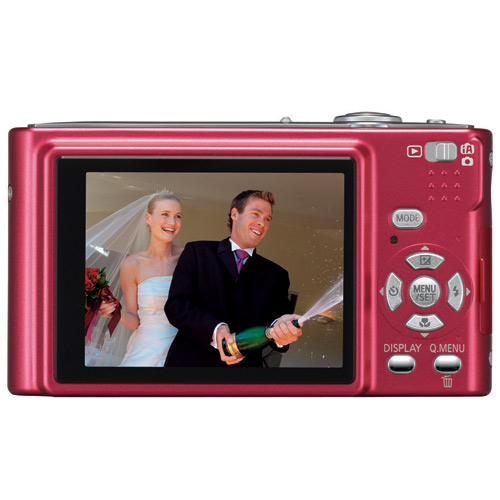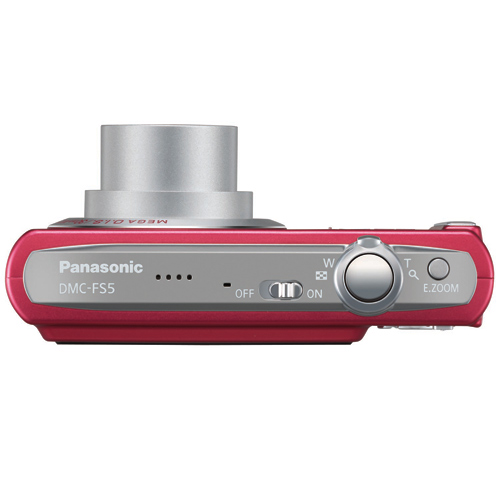 About Panasonic Consumer Electronics Company
Based in Secaucus, N.J., Panasonic Consumer Electronics Company is a Division of Panasonic Corporation of North America, the principal North American subsidiary of Matsushita Electric Industrial Co. Ltd. (NYSE: MC) and the hub of Panasonic's U.S. marketing, sales, service and R&D operations. In its commitment to provide consumers with extensive imaging resources, Panasonic LUMIX established the Digital Photo Academy, a series of nationwide workshops designed to instruct consumers how to optimize the features on their digital cameras and produce high-quality photos. Panasonic is honored to support OUR PLACE — The World's Heritage, a project that will create the world's largest photographic collection of UNESCO World Heritage sites, with acclaimed photographers exclusively using LUMIX digital cameras to capture all images. Information about Panasonic LUMIX digital still cameras and its affiliated programs is available at
www.panasonic.com/dsc
.