Onkyo announced the DS-A4 Remote Interactive Dock for iPod/iPhone designed to connect to most AV receivers.
The DS-A4 links seamlessly with your home entertainment system to get the best out of your iPod/iPhone's music, movies, podcasts, and TV shows. Video signals are conveyed via either composite or higher-quality component video output. RI compatibility lets you control basic iPod/iPhone functions through your main Onkyo system's remote controller, with further functionality provided by the dedicated remote. Device-recharging and an on-screen display are among the other conveniences.
The Onkyo DS-A4 Remote Interactive Dock for iPod/iPhone provides audio, video outputs, charging, and full function remote control when used with most AV receivers, and advanced functionality and integration when connected to an Onkyo receiver's proprietary RI interface jack. The dock is compatible with all current iPod/ iPhone models up to the latest iPhone 4. It has outputs for stereo audio as well as composite and component video. Menu navigation is aided by an On-Screen Display and supplied remote control; RI-enabled systems allow the use of the AV system remote control.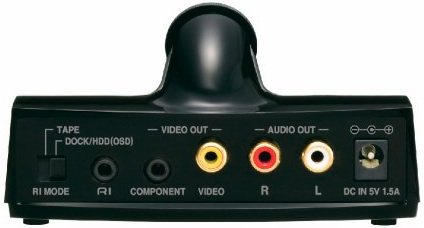 Price and Availability
The Onkyo DS-A4 will be available in April for $139.