Onkyo introduced a compact home music system with two loudspeakers that is designed to deliver high-quality sound from CD, FM/AM radio, and music files stored on an iPod or iPhone. It can also display iPod or iPhone video on an external monitor.
The new Onkyo CS-345 CD Mini System has a built-in dock for iPod/iPhone, a CD player, and an FM/AM radio. The CS-345's digital power amplifier drives a pair of two-way bass-reflex loudspeakers to high output levels with exceptional sound quality. With its compact size, this system is ideal for a bedroom, office, kitchen, dorm room, or almost anywhere.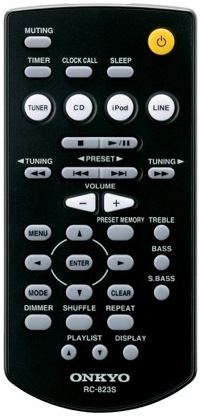 Onkyo claims better sound quality, because the CS-345's performance-oriented loudspeakers use a separate dome tweeter for crisp detailed imaging, plus a 4-inch woofer in a bass-reflex enclosure to provide outstanding bass for its size. Most comparable products only use single speakers that are inadequate to handle the full acoustic range.
The CS-345 uses a highly-efficient digital power amplifier to maintain the wide dynamic range of digital sources. ActiveBass Control automatically adjusts bass content depending on the listening volume, while Super Bass adds gravity to the music. Because the amplifier and speakers are perfectly matched, the system runs very cool while generating high output and dynamic range with very low distortion.
The CS-345's built-in dock supports iPod classic, iPod touch (Gen1-4), iPod nano (Gen2-6), and iPhone, iPhone 3G/3GS/4. It supports recharging and alarm for power-on. The CS-345 has a video output jack to play iPod/iPhone video on TV. The CD player supports CD, MP3 CD, CD-R, and CD-RW. Also included are stereo input jacks for playback from other gadgets, such as Android devices. Lastly, there is also a subwoofer output and a front-panel headphone jack.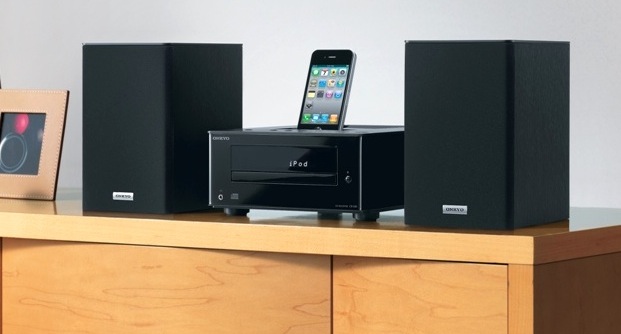 Price and Availability
The Onkyo CS-345 is now available for $299.
See more about: Newest iPod Speaker Docks, Mini Systems, Speaker Docks, Onkyo Mini Systems