Olympus STYLUS-7040
Three Olympus Stylus Cameras with HD-Video, 14 Megapixels, In-Camera Creative Filters and More
Olympus just announced its lineup of premium Stylus cameras offering beautiful High-Definition (HD) video, 14 megapixels to capture brilliant images, features like Magic Filter that transform average photos into works of art, and AF tracking so your subjects are always in focus. With so many impressive features, the only question consumers will ask themselves is how powerful they want their wide-angle zoom lens to be: 7x on the STYLUS-7040 and STYLUS-7030 or 5x on the STYLUS-5010?
The Stylus power is balanced with a new graphical user interface (GUI) for easy operation and new OLYMPUS [ib] software for rapid downloading and improved photo organization with Geotagging and Face Recognition functionality. The new Stylus family also comes in a range of colors to suit your individual style.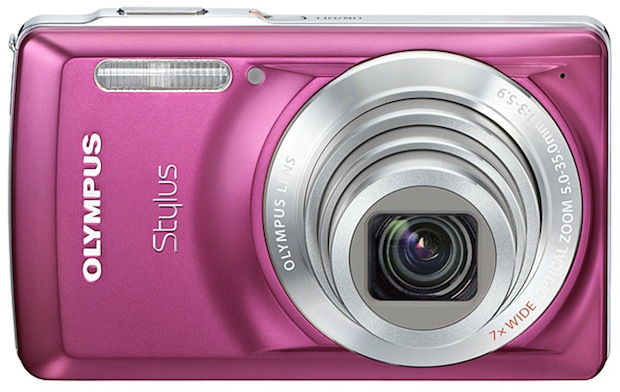 Olympus STYLUS-7030
"These Stylus cameras are the best of all worlds with high-definition video, stunning high -resolution stills and a powerful zoom range," said Nadine Clark, product manager, Olympus Imaging America Inc. "In-Camera Creative Filters let your inner creativity shine, while Shadow Adjustment Technology, In-Camera Panorama and AF tracking make it easier than ever to capture exceptional images."
Variety of Wide-Angle Zoom Lenses
With the new Stylus family of cameras, you can choose the wide-angle zoom that best suits your needs. The STYLUS-7040 and STYLUS-7030 offer a 7x (28mm — 196mm equivalent) lens that gives you the versatility for close and distant subjects alike. If you prefer a slimmer body with a shorter zoom, the STYLUS-5010 has a wide-angle 5x (26mm — 130mm equivalent) zoom that will suit your needs.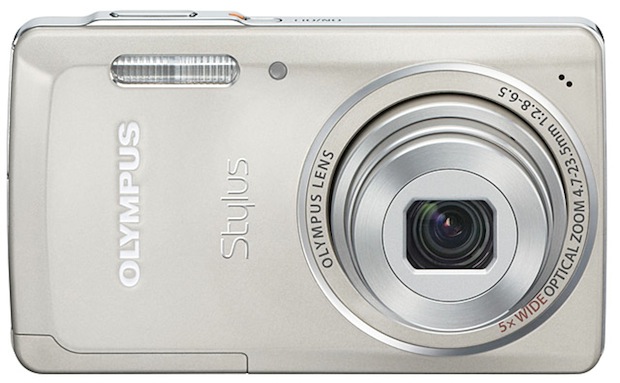 Olympus STYLUS-5010
HD Videos and HDMI Control for a Home Theater Experience
The STYLUS-7040 and STYLUS-5010 shoot gorgeous 720p HD videos, so you'll never miss the chance to capture the scene. Activating HD recording is incredibly easy with a dedicated one-touch button, and playback is also a breeze. Now, you'll be the hit of the party or any family function when you proudly display your brilliant images and videos on high-definition televisions. Simply connect the camera to an HDTV with an HDMI™ cable, which can be purchased separately at any consumer electronics store. With HDMI Control, you can use your HDTV's remote to control playback functions and navigate the camera's menus from the comfort of your favorite couch.
14 Megapixels for Superior Image Quality
All three Stylus cameras offer a 14-megapixel image sensor enabling consumers to achieve consistently sharp and vivid images when producing large-format prints or cropping/enlarging a portion of an image.
AF Tracking for Friends and Man's Best Friend
AF Tracking technology locks your fast-moving subject in focus, and continuously adjusts focus and brightness. This enables you to keep fast-moving and unpredictable subjects like small children and pets in focus for the perfect shot. There's even a specially designed AF Tracking "Pet Mode" for animal lovers.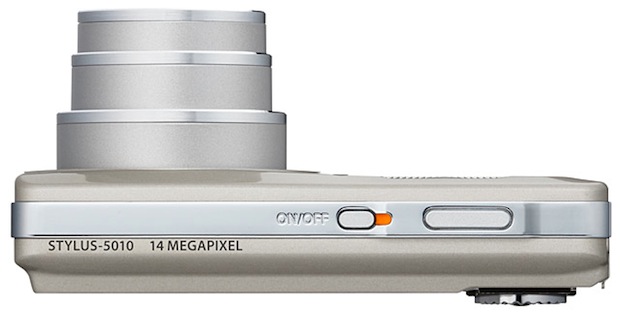 Express Your Inner Artist with Magic Filter
In-camera Art Features debuted on Olympus E-System DSLR (digital single lens reflex) cameras last year. A similar feature, entitled Magic Filter, has been developed for the new Stylus cameras. Magic Filter enables the user to enhance and customize images as they're being captured. This translates into more fun and flexibility as customization is no longer limited to using expensive and time-consuming computer software. The new Magic Filter includes:
Pop Art — Enhance and saturate colors to create vivid, high-impact pictures that express the joyful, lighthearted feeling of the Pop Art style of the 1960s;
Pin Hole — Reduce the peripheral brightness of an image as though it were shot through a pin hole, connecting the viewer intimately with the subject at the center;
Fish-Eye — Emulate the wide-angle of a fish-eye lens by taking extremely wide, hemispherical images and magnifying the center of the frame; and
Drawing — Turn your image into a sketch outline for children to color.
Blur-Free Photos Two Ways
Dual Image Stabilization combines two technologies — mechanical Sensor-Shift Image Stabilization and Digital Image Stabilization — to provide one powerful anti-blur solution for capturing great images whether the photographer or the subject is moving. Olympus' mechanical Sensor-Shift Image Stabilization keeps images sharp by adjusting the image sensor to compensate for camera movement, which often occurs in low-light conditions when shutter speeds are slower. Digital Image Stabilization freezes the action with high ISO sensitivity and fast shutter speeds that prevent blurry images often caused by a moving subject. By combining the two technologies, users of the new Stylus cameras are able to take crystal-clear images in any shooting situation.
Never Miss a Detail with Shadow Adjustment Technology
Shooting outdoors in bright daylight can be tricky because of the extreme contrast between dark shadowed areas and bright sunlit areas. While the human eye is capable of detecting the nuances between dark and light and all the details in between, image sensors traditionally have not been quite as sensitive. These Stylus cameras address this challenge head-on with Shadow Adjustment Technology, which compensates for extreme contrast where the shadow areas are underexposed and lack visible detail. With this technology, users can preview and capture images with the same contrast as the naked eye.
In-Camera Panorama for the Ultimate Vista
In-Camera Panorama mode captures three images and stitches them together to create one amazing panoramic picture. Simply press the shutter button and slowly pan across a panoramic scene. The second and third images will be captured automatically and stitched together with the first image — resulting in one seamless panorama. To create the ultimate panoramic picture, consumers can use the OLYMPUS [ib] Software to stitch up to 10 images together.
TruePic™ III Image Processor
The Stylus cameras feature Olympus' exclusive TruePic III image processor developed for the demanding performance of DSLR cameras. Olympus' enhanced TruePic III Image Processor produces crystal-clear photos using all the pixel information for each image to deliver superior picture quality with more accurate colors, true-to-life flesh tones and faster processing speeds. TruePic III also captures crisp, clear images at high ISO settings, which are traditionally associated with increasing image noise or producing grainy photos.
OLYMPUS [ib] Software and In-Camera Manual
All Spring 2010 digital compact cameras, including the Stylus series, will offer the new OLYMPUS [ib] software. The new software includes photography workflow, browsing, editing and unique photo organizing functions. You can organize your photos by person with automatic face recognition technology, by location with a Geotagging function or by event. You can easily view photos on an HDTV or on the camera's LCD with the Photo Surfing or Slideshow functions. The name [ib] stands for image bridging, image browsing and image brightening. The new software will be available for Windows operating systems only.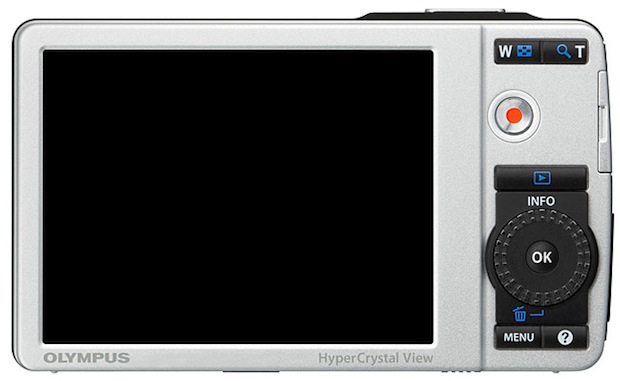 Olympus STYLUS-7040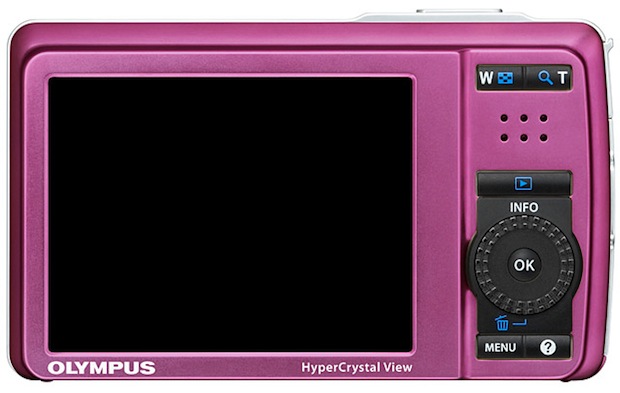 Olympus STYLUS-7030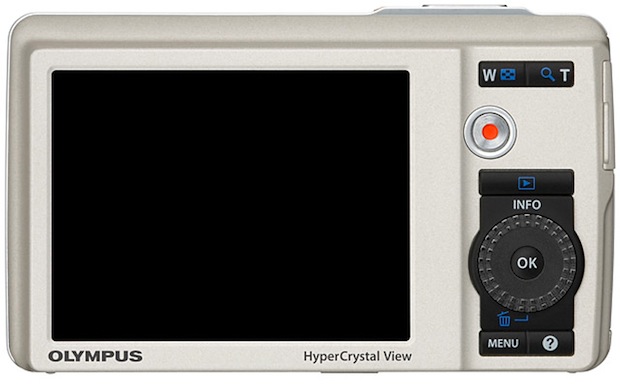 Olympus STYLUS-5010
The new Stylus cameras will come equipped with the instruction manual saved on the cameras' new internal memory. This translates into easily referencing instructions while shooting on the go. The internal memory also enables in-camera image playback in an organized fashion. Eliminating a paper or CD-Rom instruction manual is part of Olympus' ongoing environmental commitment to conserve natural resources and reduce its carbon footprint.
SD Compatibility
Olympus' new Spring 2010 digital compact cameras offer SD capability for up to 32 gigabytes of capacity.
Sleek Portable Bodies in a Range of Colors
The sleek, lightweight metal bodies of Stylus cameras come in a variety of colors to suit everyone's style. The STYLUS-7040 and STYLUS-5010 are available in titanium, pink and light blue, and the STYLUS-7030 comes in titanium, blue and purple.
Availability
The STYLUS-7040, STYLUS-7030 and STYLUS-5010 will be available in February 2010. They include: wrist strap, camera WIN/Mac USB cable, audio/video cable, Li-Ion rechargeable battery, warranty card and manual and OLYMPUS [ib] software on the camera.
U.S. Pricing
STYLUS-7040 Estimated Street Price: $249.99
STYLUS-7030 Estimated Street Price: $199.99
STYLUS-5010 Estimated Street Price: $199.99