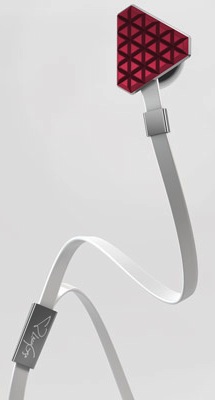 New Headphones from the "Beats By Dr. Dre" Line Offer Unprecedented Audio Quality
Legendary artist and producer Dr. Dre, Interscope Geffen A&M Chairman Jimmy Iovine and Monster, the leader in audio/video accessories, are proud to announce the official introduction of Heartbeats by Lady Gaga, the latest addition to the hugely popular Beats™ by Dr. Dre™ headphone family from Monster.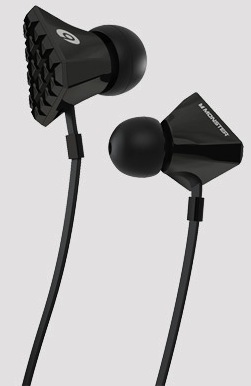 "Heartbeats by Lady Gaga" are engineered to deliver all the music the artist intended you to hear, with incredible sonic clarity, pounding bass, and all the power demanded by today's music. The self-inspired design, including every detail developed with Lady Gaga, is both a unique reflection of Lady Gaga's style and fashion sense as well as her commitment to the sound quality of her music and the way it's heard.
Lady Gaga explains her motivation behind "Heartbeats by Lady Gaga": "In the deepest hour of the night, I confess to myself three things; I would die if I was forbidden to write, forbidden to love, or forbidden to fashion. Heartbeats embody the trinity of my human-being, with one additional vow: that SOUND matters. Wear heartbeats, love each other, and celebrate the art and lifestyle of music."
The goal of the Beats™ by Dr. Dre™ headphone family from Monster has always been to improve the listening experience and hear music the way the artists create it to be heard. Jimmy Iovine, Chairman of Interscope Geffen A&M Records, worked closely with Dr. Dre and Head Monster Noel Lee to tune and refine the Beats by Dr. Dre headphone sound, to ensure that Lady Gaga's vision of great sound and style was reflected in the final product
Noted Mr. Iovine: "The combination of Lady Gaga's sense of fashion and music with the innovative sound and look of Beats made it the right fit."
To create "Heartbeats by Lady Gaga," the Beats by Dr. Dre team worked to ensure the very best audio reproduction capabilities while refining and adapting the style of the headphones to reflect the sensibilities and vision of Lady Gaga. From Beats by Dr. Dre, comes the astounding music reproduction of Heartbeats, made possible by the fanatic audiophiles at Monster, utilizing the latest in headphone and manufacturing technologies.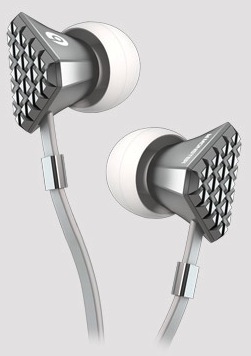 Noel Lee, Head Monster, noted: "Heartbeats not only had to look great, they had to sound great. Using Monster's latest headphone technologies, that vision comes true. There is no headphone that sounds quite like it, regardless of price. Hope you love listening to it as much as we did creating it. Enjoy."
Added Kevin Lee, Monster's Vice President of Marketing and Product Development: "Monster has always been authentic in what we do, and Beats by Dr. Dre is no exception. Beats delivers on the promise of a better music experience and we are honored to have Lady Gaga to launch Heartbeats and continue that commitment to sound in a way that is stylistically Lady Gaga and sonically Dr. Dre."
"Heartbeats by Lady Gaga" are designed to give users a high-performance headphone option that literally doubles as a high-tech fashion accessory or attractive piece of jewelry. They feature a multi-faceted, glossy surface and high-tech build materials, with a jewel-inspired earpiece cosmetic. The headphones are available in three separate versions, including a metal body with rose red jewel-shaped earpiece, metal body with all chrome jewel-shaped earpiece and black-on-black body and jewel-shaped earpiece design. The headphones are outfitted with a specially design stylish and tangle-free cable.
The new "Heartbeats by Lady Gaga" come in a beautifully designed red carrying case and an assortment of eartips to ensure maximum comfort and fit for every wearer. They also feature Monster's exclusive flat cable design that that not only integrates into the look and feel of HeartBeats, but makes them tangle-resistant. They will be available in October in a wide range of colors and different feature options – prices will range from $99.95 – $149.95.
To provide users with the ultimate in convenience and performance when used with today's portable music devices, all Beats by Dr. Dre headphones are being made available with "ControlTalk," an advanced on-cable feature that provides users with full control of their listening experience when using their 3GS iPhone, iPod shuffle and other new iPods and portable music devices.* The special Monster ControlTalk™ headphone cable features an integrated high grade microphone and answer button and allows users to access their music and answer phone calls without having to reach into their pocketbook, backpack or pocket. In addition to its availability with all Beats by Dr. Dre headphones from Monster, the ControlTalk feature is also being made available as an option with all Monster brand headphones.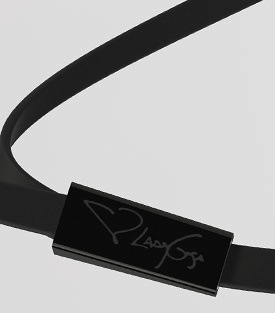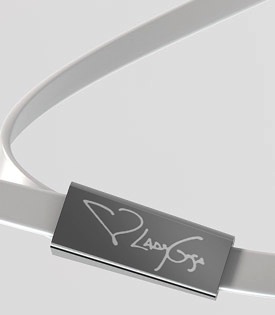 The ControlTalk remote and mic are supported by iPod nano (4th generation), iPod classic (120GB), iPod touch (2nd generation), and iPhone 3GS and newer, but not all, Blackberry models. The remote is supported by iPod shuffle (3rd generation). Audio is supported by all iPod models. Requires software version 1.0.3 for iPod nano (4th generation), 2.0.1 for iPod classic (120GB), and 2.2 or later for iPod touch (2nd generation). Support for Blackberry varies by model. Subject to change.
About Lady Gaga
Lady Gaga exploded onto the global cultural landscape this year with her catchy pop anthems and her fashion-forward aesthetics. Worldwide she has sold more than four million copies of her debut album, The Fame, and more than 15 million singles, making her music's biggest breakout star of the year. She is only the third artist in history to claim three #1 hits from a debut album ("Just Dance," "Poker Face" and "LoveGame").
About Monster
Monster is celebrating its 30th anniversary in 2009. The company was founded by Head Monster Noel Lee with a commitment to creating products under the Monster Cable brand to literally "make music sound better." Today, Monster has grown and diversified to become the world's leading manufacturer of connectivity solutions for high-performance audio, video, car audio, computer, console and computer gaming, as well as a leading innovator in the field of iPod and iPhone™ accessories and professional audio and sound reinforcement. Additionally, under its Monster Power brand, the company is the leading manufacturer of high-performance AC power line conditioning and protection products for audio/video systems.
Abouto Beats Electronics LLC
Established in 2006, Beats Electronics is the brainchild of legendary artist and producer Dr. Dre and Jimmy Iovine, Chairman of Interscope Geffen A&M Records, who set out to develop a new type of headphone with the capability to reproduce the full spectrum of sound that musical artists and producers hear in professional recording studios. In January of 2008, Dre and Iovine announced a partnership with audio innovator Monster Cable to engineer "Beats by Dr. Dre," the most advanced headphones ever developed that are sold exclusively at Apple and Best Buy. Today, Beats Electronics continues to work with Monster to improve the quality of the portable audio experience and expand the Dr. Dre family of headphones to include in-ear speakers and artist branded products.