Logitech today announced the Logitech® Laptop Speaker Z305, a lightweight, compact speaker that is truly as portable as your laptop. Thanks to 360-degree audio, the Z305 emits sound evenly in all directions so you get a great listening experience throughout the room. The plug-and-play USB connection delivers power and pure, digital audio instantly — without the need for software or an external power supply.
So you can easily use the speaker anywhere you use your computer — your office, your bed, the airport — the Logitech Laptop Speaker Z305 securely mounts behind the screen so it's out of the way. And the Laptop Speaker Z305 is also extremely lightweight — approximately one-half pound — which means you'll always be able to take it with you. As an added convenience, the USB cable tucks neatly into the back of your speaker, giving you a look that's sleek and clutter-free.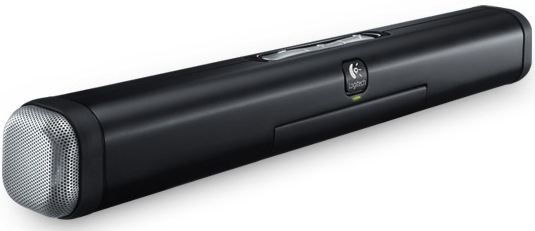 Pricing and Availability
The Logitech Laptop Speaker Z305 is expected to be available in September in the U.S. and Europe for a suggested retail price of $59.99 (U.S.).