Hercules announced the XPS Diamond 2.0 USB Multimedia/PC Speakers. Designed with female users in mind, these speakers bring elegant style and glamour to the music listening experience. Featuring two mini-satellites for PC, Mac or netbooks, the new Hercules XPS Diamond 2.0 USB speaker kit has been designed for women who want to add a touch of "glam" to their computer, and who are looking for a compact, chic and original accessory that lets them get the most out of their music and videos — simply, and wherever they might be.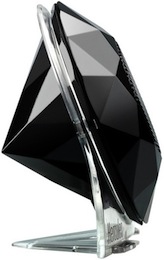 When it comes to appealing to a female audience, nothing inspires quite like a diamond. The satellites' unique and exceptional design, black lacquered finish and elegant, see-through base will captivate lovers of all things that sparkle and shine.
The fully USB connection (both the power supply and audio signals are carried via the kit's single USB cable) and a wired miniature remote for volume control make these speakers perfect for those looking for an audio solution that's easy to connect and to use anytime.
The satellites' compact measurements — just 3.5″ in diameter — and the included stylish black velvet carrying pouch (featuring separate compartments) add yet another dimension to this speaker set's charm, allowing users to easily take their XPS Diamond kit with them anywhere, together with their laptop or netbook.
And last but not least: despite its small size, users can rest assured that the XPS Diamond 2.0 USB system delivers clarity and quality of sound for music, videos and other applications.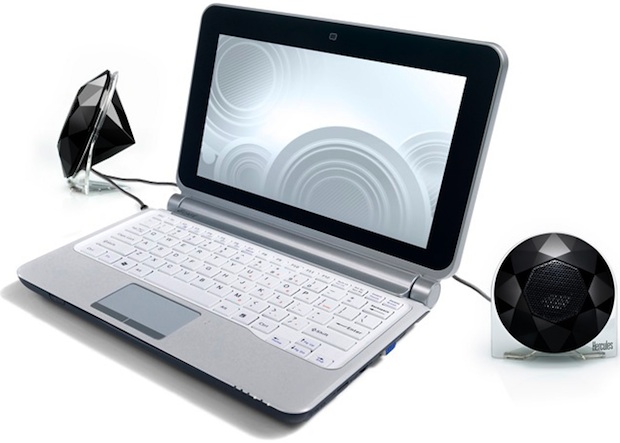 Price and Availabililty
The Hercules XPS Diamond 2.0 USB speaker kit will be available in April 2011 for $39.99.
Reviews Around the Web:

hercules xps diamond
<!-comments-button-->