The Eee Slate EP121 is designed for users who require a highly portable handheld device that can also run standard office software while multitasking with other applications. Powered with an Intel Core i5 dual-core processor, the Eee Slate features a 12.1″ LED-backlit display with a 1280 x 800 resolution and a wide 178° viewing angle, making it perfectly suited for both productivity applications and multimedia entertainment.
Windows 7 Home Premium ensures full compatibility with a wide range of popular applications controlled by flexible input options thanks to the Eee Slate. The capacitive touch-screen responds instantly to fingertip control for day-to-day use, while the capacitive stylus offers fine precision input and control. An on-screen keyboard is also complimented by support for an external Bluetooth keyboard for traditional desktop use.
The Eee Slate is available with 32GB or 64GB of SSD storage (expandable via SDXC), and up to 4GB of DDR3 RAM. All models have 802.11n Wi-Fi, Bluetooth 3.0, a 2-megapixel camera, plus two USB 2.0 ports that provide full support for a wide range of standard PC peripherals, along with a mini-HDMI port that is ideal for connecting to external displays.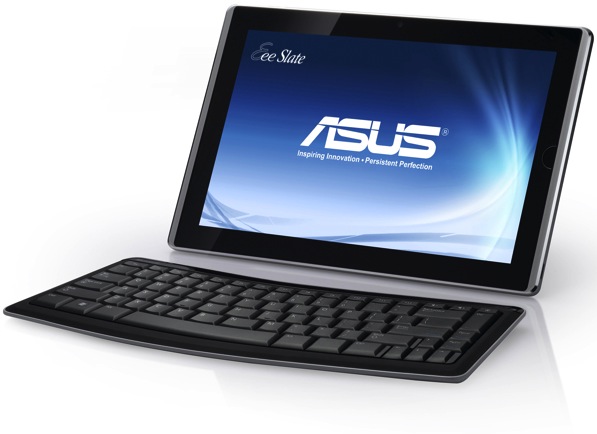 Reviews Around the Web:

asus eee slate