ASUS is launching the new EAH5000 Series range of graphics cards with innovative thermal and PCB designs that ensure exceptional performance results for gaming, HD media playback and overclocking activities. The ASUS EAH5870, 5850 and EAH5830 series feature copper and direct heatpipe designs
Cooling is always a concern of top performing graphics solutions whether you are gaming, playing HD media content, or overclocking. The ASUS EAH5870V2 leads the way offering a custom designed copper heatsink and fins to allow for 17% cooler performance than reference solutions. The ASUS EAH5850 and EAH5830 graphics cards include DirectCU technology, which feature two 8mm specially-flattened copper heat pipes that contact the GPU directly. This allows the cards to dissipate heat up to 20% more effectively during gameplay and enable up to 35% quieter operation in idle mode than reference solutions.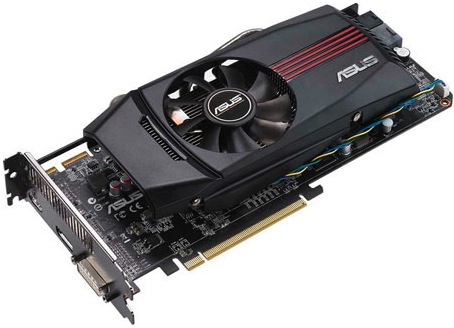 ASUS EAH5000 Series with Voltage Tweak for Great Overclocking Potential
The ASUS EAH5870V2 Stalker Edition and EAH5850 DirectCU TOP graphics cards feature default GPU speeds of 868MHz and 765MHz, and memory clock speeds of 4800MHz and 4600MHz, respectively. The EAH5850 DirectCU TOP features an overclock potential of the GPU core clock speed to reach 800MHz or higher for unparalleled performance in a midrange card. Additionally, ASUS' Voltage Tweak technology provides users with the option of boosting GPU voltages for further increases in performance when overclocking.
Cutting-edge Design with a Focus on Safety and Reliability
The ASUS EAH5000 series features a suite of design features that enables maximum gaming performance and unmatched overclocking reliability. The exclusive Dust-proof Fan design adds enhanced endurance to the ASUS EAH5000 Series as they extend the longevity of fan assemblies by up to 25% longer than regular fans found on generic graphics cards.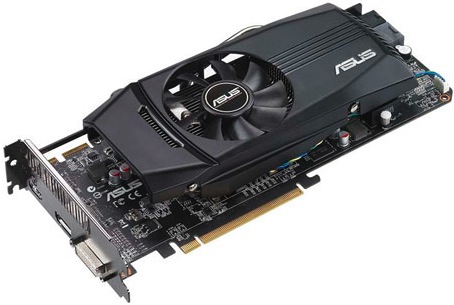 The ASUS EAH5000 series is also equipped with the innovative GPU Guard. Originally used in military-grade products, GPU Guard effectively doubles the structural integrity of the graphics card to prevent PCB cracks from occurring. The cards also feature multiple sets of input fuses and additional EMI shielding, safeguarding both components and users.
Pricing