Loading, please wait...
Acer will introduce two 11.6-inch chromebooks, powered by the Google Chrome operating system. These web-connected netbooks deliver a ground-breaking user experience that's fast, simple, and unlike any other. There is nothing to install, and there are no applications to manage because everything is on the web. State-of-the-art security keeps you protected each and every time you turn the Chromebook on.
Chromebook is small on size but big on usability with its 11.6″ HD Widescreen CineCrystal LED-backlit Display and full-size Chrome OS keyboard. The silver matte finish with high-gloss black decorative edge and simplified design make this device stylish and easy-to-use.
Acer Chromebook boots in about 10 seconds and resumes instantly from sleep. Your favorite websites load quickly and run smoothly, with the full support for the latest web standards and Adobe Flash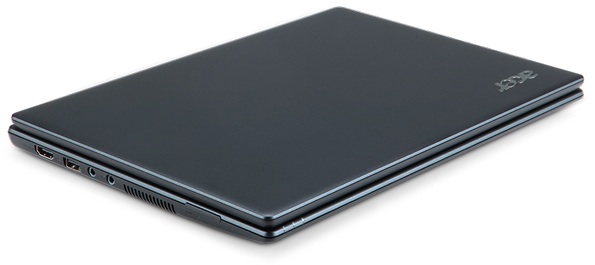 Specifications
11.6″ HD Widescreen CineCrystal LED-backlit LCD
2.95 lbs. | 1.34 kg.
6 hours of continuous usage
Intel Atom Dual-Core Processor
Built in dual-band Wi-Fi and World-mode 3G (optional)
HD Webcam with noise cancelling microphone
High-Definition Audio Support
2 USB 2.0 ports
4-in-1 memory card slot
HDMI port
Fullsize Chrome keyboard
Oversize fully-clickable trackpad



Price and Availability
Available June 15, 2011 at Amazon.com or BestBuy:
Related Product News:
Samsung Series 5 Chromebook
Where to Buy