Swann introduced the Audio Warning Security Camera (ADS-191) to their Advanced-Series line of security monitoring solutions. The high resolution security camera combines day/night video surveillance with an audible warning message and visual alarm of blue and red flashing lights, all triggered by motion detection.
When Audio Warning Security Camera's built motion sensor is tripped, it emits a loud 50dB warning message that says: "Warning. You have triggered the alarm system. Your movements are being recorded." Additionally, users can choose to have the camera's blue and red warning lights flash upon motion detection, either by itself or in conjunction with the verbal warning.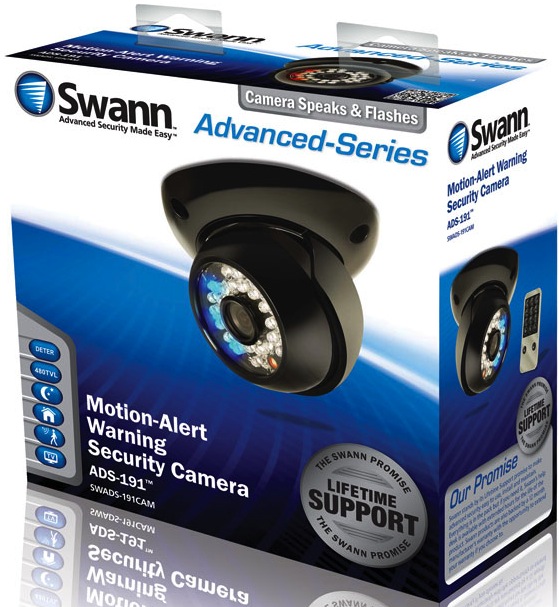 The camera itself features night vision up to 50 feet and a high resolution Super CMOS video sensor that records in 480 TV lines. Swann's Audio Warning Security Camera is easily connected to either a TV or DVR and controlled via the included remote control. As with all Swann products, included in the box is everything needed to install the camera: cables, power adapter, mounting bracket, screws and more.
Price and Availability
The Swann ADS-191 Motion-Alert Warning Security Camera is available now for $49.99.