Sony is launching two gaming headsets with unique Sony Surround Technology. Each has been designed in response to extensive user research that shows what different gamers want from the ideal headset.
The DR-GA500 combines a Dolby Pro Logic IIx decoder with unique Sony Virtual Phones Technology (VPT) to create convincing 7.1-channel 3D surround effects. The signal processing hardware is contained in a compact external unit.
The result is a soundscape rich in precision spatial detail that pinpoints everything from a stealthy footstep to the position of an exploding grenade. This audio environment is perfect for first person shooter (FPS) games where what you can hear is often as important as what you can see.
DR-GA500 brings out the highest gaming performance with its superb sound quality. It is something you can't forget, if you really want to win the game.
And as every gamer knows, any advantage you can gain can make the difference between winning and losing.
Both the DR-GA500 and DR-GA200 gaming headsets will also appeal to an audience of strategy and online multiplayer games where long stretches of gameplay are the norm. They feature 40mm drive units for outstanding sound quality with resonant, living bass and crisp high frequencies, plus the Sony 'triple enfolding' design for the last word in comfortable wear.
Both gaming headsets share exceptional visual appeal thanks to a striking and individualistic design that sets them apart from the competition. The design features durable materials and is as practical as it is eye-catching, but the real secret is the comfort factor.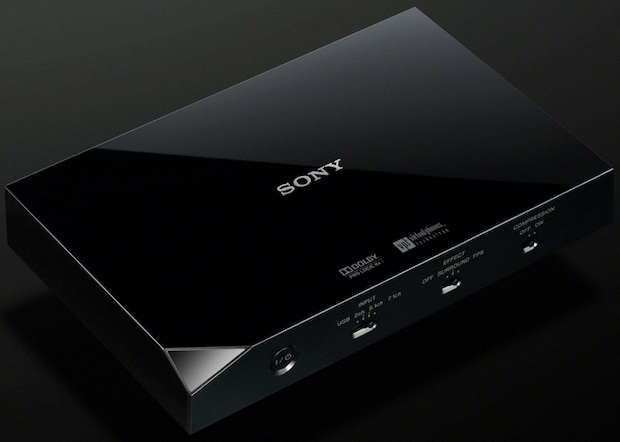 The Sony triple enfolding design has its origins in user research underlining the importance of ventilation and avoiding pressure on the ear. It means long sessions of wear without the growing distraction of discomfort.
Both gaming headsets incorporate a high quality, compact boom microphone to complete the ideal feature set for the most demanding of gamers.
Key specifications
Model
DR-GA500
DR-GA200
Effects/special features
40mm drive units (Headset)
7.1ch digital surround;
compression (Processor)
40mm drive units (Headset)
Controls
FPS mode; compression
on/off; volume;
microphone mute
Volume; microphone mute
Triple enfolding design
Y
Y
Integrated boom microphone
Y
Y
PC interface
Analogue(7.1ch)/USB
Dual plug
Cable information
Headphones to signal processor 1.5M;
processor to PC, 7.1ch multi analogue 1.8M
USB 1.5M
2.5M
Both models are expected to be available this month. Suggested retail pricing is $199 for the DR-GA500 and $79 for the DR-GA200.