The New Sonneteer Music Server works in conjunction with the Morpheus Music Centre
Sonneteer will debut the Morpheus Music Server at CES along with the Morpheus Music Centre that plays music from all your home computers, the internet, memory sticks and your mobile phone as well as receive 12,000+ radio stations and 23,000+ on demand programs.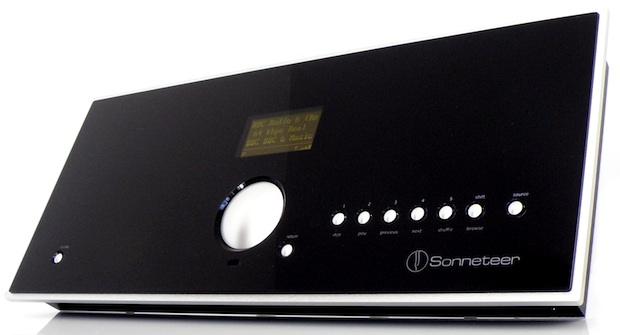 Morpheus Music Centre
What it does
As music finds its way onto computer hard drives, personal digital music players(MP3 or iPod), memory sticks and mobile telephones the Morpheus brings it all into the living room and plays it back with all the musical quality that Sonneteer products are renowned for. Top that off with 12000+ internet radio stations and 23000+ on-demand programs, the Morpheus truly has and does it all.
Main Features
Media player, internet radio, 100 watt amplifier, wall mountable, stereo bluetooth(option), ultra slim machined aluminium chassis, universal power supply, crafted aluminium remote handset, inputs for all kinds of music device, slick user interface, expansion ports for future upgrades. Hand made in the UK.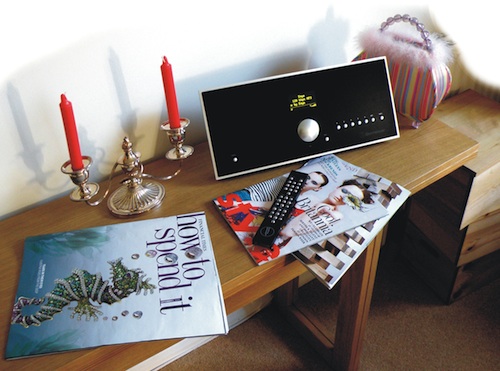 Your living room system
The Morpheus has a built in amplifier, so all you need to connect is a pair of loudspeakers and you are ready to play. If you have music on a memory stick or saved up on your computer or network hard disk, you can stream it to the comfortable surroudings of your everyday living space. Of course, if your house is connected to the internet via a router then your Moprheus will have automatically jumped online and you have worlds radio stations and ondemand music and audio services at your fingertips.
Sonneteer go bespoke as they land at Selfridges and Harrods
Sonneteer will unveil their Morpheus music centre at Selfridges, in London as well as Harrods, and announced that they will also be offering a bespoke service on all their products.
Sonneteer products
Already renowned amongst aficionados, Sonneteer make, modern and traditional music systems for the luxury goods market. Sound quality specialists, Sonneteer are well known for adopting cutting edge technology whilst maintaining the ethos traditional high end, British hi-fi.
Sonneteer entered the luxury lifestyle market with Morpheus in 2009 which was recently given the accolade of an Audio Excellence Award from Japan(for 2010). Their range of esoteric, hi-fi separates have been favourites amongst music lovers for years, particularly their Campion and Alabaster amplifiers and the Sedley phono stage (sits between a record player and a music system) which itself is a former recipient of the Japanese award amongst many others.
Morpheus Music Centre – Retail price, UK £2500
Morpheus Music Server – Estimated pricing UK £2000 to £2500. [More than one model will be available]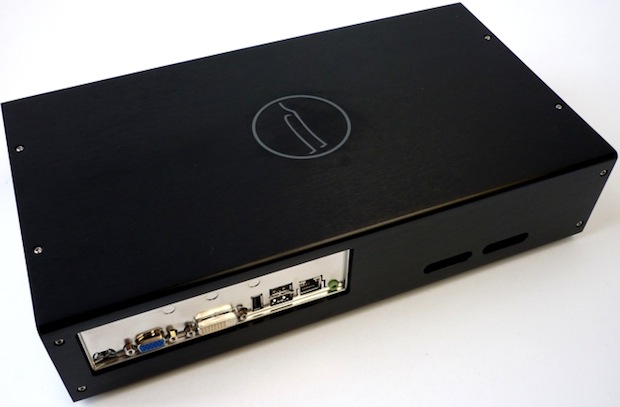 In addition, an iPhone or iPod Touch can control any number of Music Centres and Servers with the Plug Player application for (£2.99 in the UK).
About Sonneteer
Since 1994, as a British high end company, Sonneteer have epitomised the best in high quality, high technology hi-fi. Their in house design and development team have attracted global praise for their products including, recently, 4 technology awards from the hotbed of high tech', Japan.
Multi award winners and renowned for their high quality, high end hi-fi separates Sonneteer are also known for pioneering the adoption of new technologies into the luxury audio market. The Bronte digital amplifier in 1999 and the Bard audio wireless solutions in the early 2000's, to name but two examples, blazed the trails that many would follow.