SiliconMicroDisplay announced the ST1080 head-mounted Full HD 3D display (HMD) powered by USB for mobility.
HMDs are personal media viewers used for gaming, viewing movies, hobbies, and commercial uses. In the past, companies like MyVu, Vuzix, and eMagin have sold HMDs to the consumer market, but gained little traction due to high cost (as high as $1800) and low resolution (VGA and SVGA). SiliconMicroDisplay is introducing a new generation of HMDs that address both issues.
Unlike Sony's recently released HMZ-T1 with 720p native resolution, the ST1080 uses two 1080p resolution LCoS panels by SiliconMicroDisplay to produce the best-in-class 2D and 3D images from Blu-ray discs and console games.
The ST1080 is a see-through type HMD, allowing users to stay connected to their surroundings while using the ST1080. The ST1080 is the first consumer HMD to offer this feature.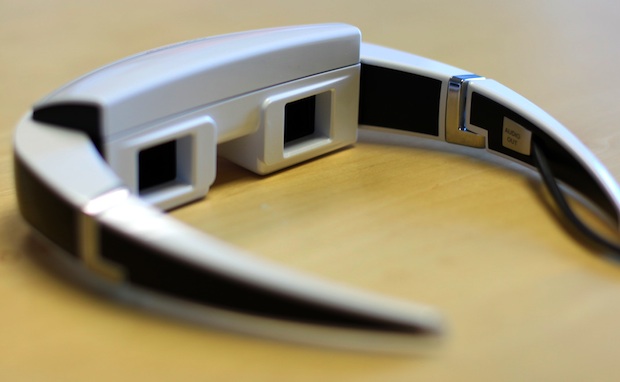 The ST1080 runs on USB power, so it can be plugged in to a portable battery or a laptop USB port for true mobility.
Price and Availability
The Display Development Kit (DDK) and pre-orders for the ST1080 are expected to go on sale in December 2011. Check price.