Scosche introduced the clipSYNC keychain charge and sync cable with a built-in, spring-loaded carbineer clip for iPod/iPhone or Micro and Mini USB models, the latter of which features a unique patent pending hammerhead design. The clipSYNC provides a more convenient clip and updated design to the original flipSYNC which provides the same functionality.
"The clipSYNC is the third iteration of our handy compact charge and sync cable line," said Kas Alves, Executive Vice President of Scosche Industries. "We think the versatility the carbineer provides and the clipSYNC's durability make it our best model yet."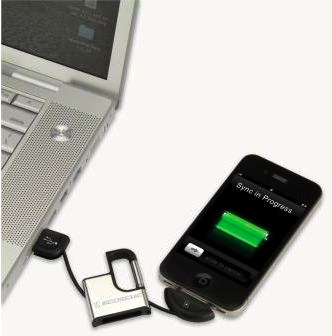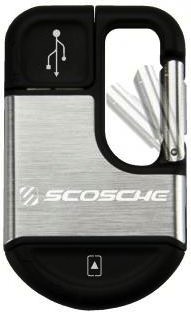 Made from rugged aluminum and durable polycarbonate, the clipSYNC provides users with a convenient mobile sync and charge solution when on the go and is built to withstand normal wear and tear that occurs during travel. The clipSYNC's conveniently clips to any keychain, bag or backpack and it utilizes USB 2.0 for fast data transfer.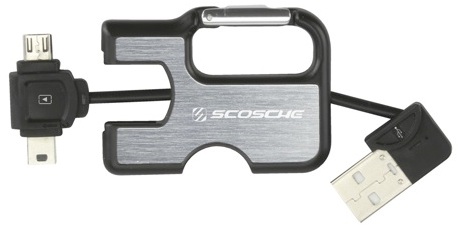 Price and Availability
The Scosche clipSYNC is available now for $19.99. Check price..
See more: New Scosche Products