Scosche flipSYNC IPUSBM iPock dock charging/sync cable
Conveniently carry USB or iPod cables on a keychain


Scosche has announced the flipSYNC cable that can attach to any keychain, so you'll never be without a charging cable again. The cable ends fold out of the housing to reveal the plugs. The flipSYNC is available in two versions:
The IPUSBM is an iPod/iPhone dock connector to USB 2.0 charge/sync cable.
The USBMM is a micro and mini USB 2.0 to standard USB 2.0 cable for digital cameras, cell phones, mp3 players or other devices.
The keychain cables will retail for $19.95 each and are expected to be available in early spring.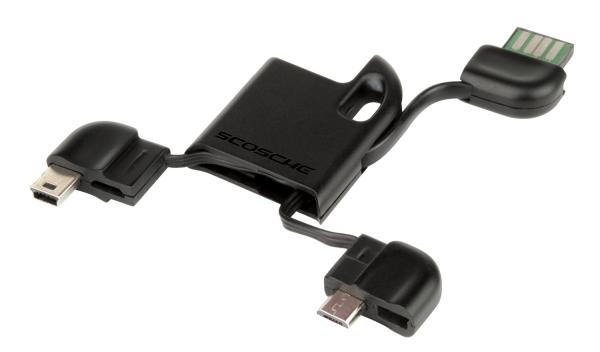 Scosche flipSYNC USBMM micro & min USB 2.0 charging/sync cable
Buy direct from scosche.com – use promo code TECHHEAD for 20% off.