Three New Wireless-Ready Subwoofers Offer Hassle-Free Installation
Polk Audio announced a new lineup of high-performance DSW Pro Digital Subwoofers that can be connected wirelessly to virtually any home entertainment system. A simple plug-and-play kit adds flawless wireless capabilities to any of the new models in seconds, allowing consumers and installers more placement options and best possible bass performance, without the bother of subwoofer cables.
"Subwoofer cables are often a real annoyance for consumers, sometimes even leading them to bypass a subwoofer and optimum bass performance altogether," said Mark Suskind, Polk Audio's Vice President of Product Development. "Long, bulky line-level cables are so inconvenient that the subwoofers often don't get placed in the right locations. But with our new DSW Pro Digital Subwoofers, the wireless feature allows for placement anywhere in the room for the best sound and minimal clutter."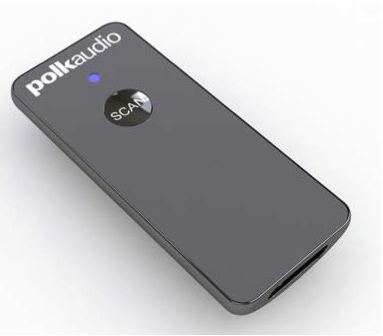 The wireless system for the three new DSW Pro Digital Subwoofers models is plug-and- play simple, and comprised of a small wireless dongle that connects to the subwoofer's amplifier plate in seconds. Because the system uses the subwoofer's power supply, no additional AC power connection is necessary.
An included compact wireless transmitter connects to an A/V receiver, which then becomes empowered to send flawless bass signals to the subwoofers, with no latency and no compression, using the same robust wireless platform proven with Polk's successful PSWi225 subwoofer.
Polk's new wireless-ready subwoofers are offered in a variety of popular sizes.
The compact DSW PRO 440wi ($449), features an 8″ woofer and 360 watts of clean amplification.
The DSW PRO 550wi ($559) sports a 10″ woofer and 400 watts of power.
The flagship DSW PRO 660wi ($679) provides the ultimate bass extension through a 12″ woofer and a powerful 500 watt amplifier.
All three models become wireless in seconds through the addition of the PWSK 1 ($119) wireless kit.
Polk's new DSW Pro Digital Subwoofers will be available in Q2 2010. The 2009 DSW Subwoofer models are available now.