Pioneer Electronics (USA) Inc. today welcomed Crutchfield as a new retailer for its high-end Premier brand of in-car entertainment products. The Premier product line will figure prominently in Crutchfield's effort to promote the benefits of sound quality to today's driving consumers.
Pioneer is pleased to have Premier featured in Crutchfield's award-winning catalog and industry-leading website. The new partnership strengthens Crutchfield's Hi-Fi 2.0 initiative, a recently launched campaign to educate consumers about high-fidelity sound, awareness of which has been sidetracked by the widespread adoption of compressed digital music formats.
In addition, Crutchfield provides an outstanding level of customer service and technical support, as well as their unrivaled car installation database, enhancing Pioneer's existing strong Premier retail base.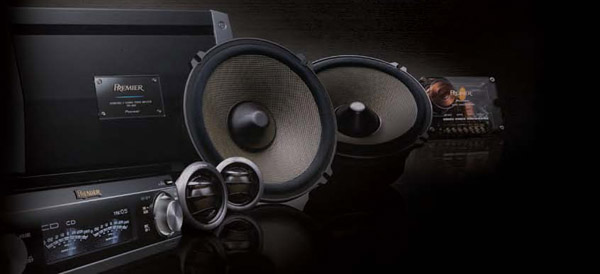 "It's only fitting that Crutchfield is part of our Premier channel. Their excellent reputation for customer service is what the Pioneer Premier brand represents, in addition to top tier quality and performance," said Ted Cardenas, director of marketing for the mobile business group of Pioneer Electronics (USA) Inc. "Crutchfield will not only help to increase the visibility of the Pioneer Premier brand but will also aid in boosting consumer awareness for the rest of the 12-Volt aftermarket industry."
The Crutchfield website includes product reviews, videos and online tools backed by a team of experts who can be reached by phone for further information. Pioneer and Crutchfield will utilize these resources to educate consumers about sound quality and help them choose the products that best meet their needs.
"Pioneer Premier aligns perfectly with our strategy to promote high-fidelity sound," said Bill Crutchfield, founder and CEO. "The Premier line will be among Crutchfield's quality product offerings and will be highly visible within our website and catalog. We're proud to present Pioneer Premier, and we're sure our customers will appreciate Pioneer's outstanding sound quality, unique product benefits and innovative features."