Pentax today announced a new digital SLR line with color accents that allow owners to choose one that matches their personal style. The colorful PENTAX K-r DSLR camera offers advanced yet simple to use features at an attractive price.
The compact, lightweight PENTAX K-r is easy to use with Auto Picture, Scene, and Custom Image Processing modes that take the guesswork out of shooting stunning images while still offering a high degree of manual and priority control. The K-r offers a variety of new and improved features including a fast framerate, high ISO sensitivity, responsive autofocus, an improved 12.4 megapixel low-noise sensor and widescreen HD video capture that take it a step above an entry-level DSLR camera.
Key features of the PENTAX K-r that are new or have been improved upon from the most recent entry to mid-level PENTAX DSLR models include:
Three stylish color choices include traditional black, the new classic white, and PENTAX red reflect any owner's personal style.
Large 3 inch LCD with 921,000 dots of resolution.
Faster high speed 6 FPS framerate that captures 25 images in a single sequence.
A maximum 1/6000 second shutter speed.
Viewfinder focus point indicator.
Improved in-camera HDR image capture including a Night Scene HDR mode.
High sensitivity 100-25600 ISO range with improved noise performance from the new 12.4 megapixel CMOS sensor.
Versatile dual-power-source design, which offers the choice of either a rechargeable lithium-ion battery or four AA-size battery power (using optional AA Battery Holder D-BH109).
Infrared data transfer compatible with the IrSimple high-speed infrared data transmission system for wireless data transfer to the web or other IrSimple-compatible devices (includes a match-game between two PENTAX K-r's).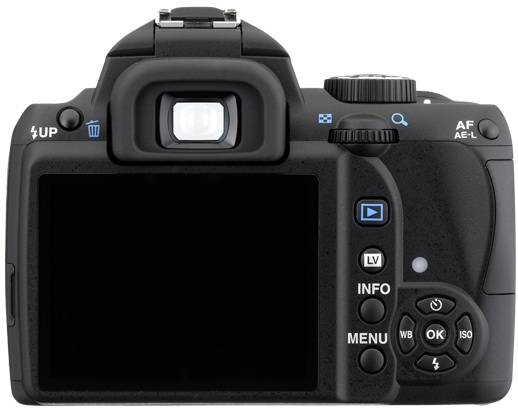 Other important features of the new K-r models include:
Widescreen 720p HD video at 25 FPS.
PENTAX-original Shake Reduction mechanism for sharp, blur-free images that works with every PENTAX lens ever made
Dust Removal mechanism, to shake dust off the CMOS image sensor.
Highly responsive and accurate 11 point SAFOX IX autofocus system with dedicated AF assist lamp.
Wide range of in-camera image processing and special effects filters.
With a highly portable, compact and lightweight body in a choice of colors, the K-r holds appeal for busy parents, family memory-keepers, travelers and anyone who reflects personal style in all their pursuits including their journey into photography or videography as a skill or hobby. The PENTAX K-r digital SLR will ship in October 2010 for as follows: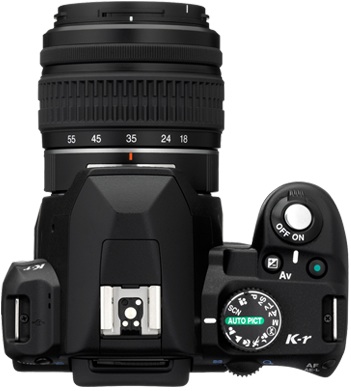 Pentax K-r Reviews
From Critics Around the Web