Peek Responds to Growing Demand for Affordable Mobile Messaging Devices with Launch of "Peek Pronto"
With consumers and businesses watching every penny, Peek is adding another affordable mobile messaging device to its product line up – the Peek Pronto. The Peek Pronto comes with powerful new features including unlimited texting and push email, but has a low monthly fee of just $19.95.
The Peek Pronto is ideally suited to prosumers and business that need strong mobile messaging capabilities, but don't want to pay a fortune for the privilege.
"Now more than ever consumers and businesses need to stay connected, but paying $60 per month for unlimited email and texting is crazy," said Peek's CEO Amol Sarva. "Peek Pronto gives you unlimited email and unlimited text messages for a flat fee of just $19.95 per month. That's great value and great value is exactly what folks are looking for during these challenging economic times."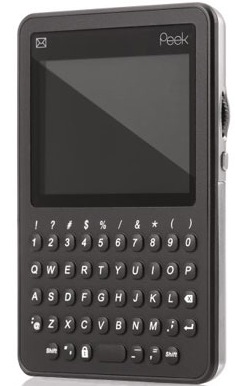 The key features of Peek Pronto are:
push email;
unlimited email and texting;
compatibility with Microsoft Exchange;
ability to view images/PDF/doc files;
access to up to five email accounts;
ability to search for emails on the device;
50% improvement in speed of the software;
larger font size option.
With its focus on value and simplicity, the addition of Peek Pronto, and its expansion into more retail channels, Peek is ideally positioned to thrive in this economy.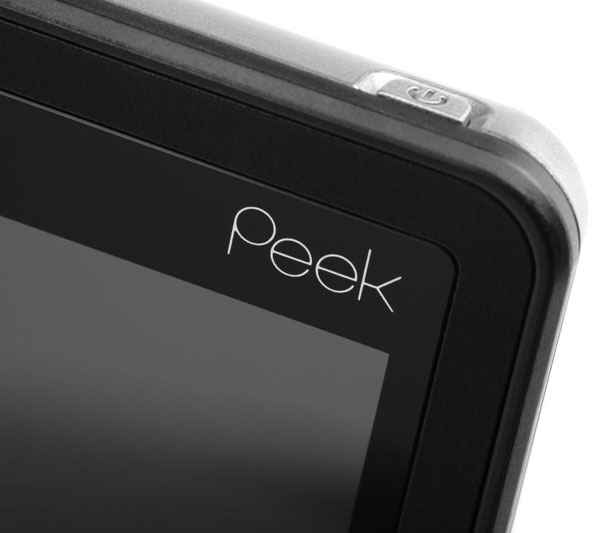 Availability:
Peek Pronto is available exclusively on Amazon.com from March 24, 2009.
Peek Pronto will also be available at Radio Shack and on GetPeek.com in April.
The original Peek – Peek Classic – is available at all of these locations, as well as Target and Costco.com.
Cost:
$79.95 – Peek Pronto + Monthly fee (unlimited email and text messaging): $19.95
$49.95 – Peek Classic + Monthly fee (unlimited email): $19.95
About Peek:
Peek is the first company to offer a messaging only wireless device. It is challenging the conventional wisdom of "convergence". Peek's mission is to take mobile messaging to a mass market with simple, stylish and affordable devices. Its first product — Peek Classic – received rave reviews and won numerous accolades, including WIRED and Time Magazine's "Gadget of the Year."