Olympus announced the TG-320 Tough 14-megapixel digital camera with a 3.6x wide-angle optical zoom lens (28-102mm equivalent), that is waterproof, shockproof, freezeproof and dustproof.
The rugged Olympus TG-320 is designed to take the hard knocks of everyday life, so you know that the memories it captures will be protected. It can handle five-foot drops to the hard ground, operate in freezing snowstorms (to 14 degrees Fahrenheit), and swim with fish (Waterproof to 10 feet). With Underwater HD Video, the TG-320 offers the reliability of the ideal vacation camera.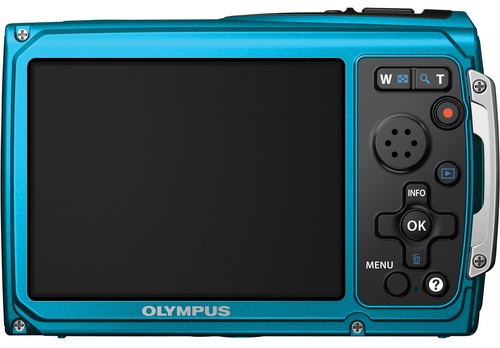 Throw the Olympus TG-320 in your backpack before heading out into the wild for the weekend; bring it along with your snorkeling gear to capture crisp, clear high-definition video of marine life at the touch of a button; even hand it off to the kids at family events to let them express their own unique vision. You won't have to worry about accidents spoiling the fun.
Add more dimension to your photographs by shooting dynamic 3D photos in any mode from macro to landscape, and even under water. Express your inner artist with the Olympus TG-320's in-camera Magic Art Filters that enable users to enhance and customize images as they're being captured.

When you're back from your adventures, the camera's HDMI Control makes playback a breeze. Simply connect the camera to an HDTV with an optional HDMI cable and use your HDTV's remote to control playback functions and navigate the camera's menus from the comfort of your couch.
Pricing and Availability
The Olympus TG-320 will be available in February 2012 for $179.99 and ships with a Camera Strap, USB Cable, USB-AC Adapter (F-2AC), Lithium-Ion Battery (LI-42B), Audio/Video Cable, Quick Start Guide, Instruction Manual and OLYMPUS [ib] Software CD-ROM and a Warranty Card. It will be available in red or blue.