Includes 2GB MicroSD Card/Drive and ControlTalk Universal
Monster announced the availability of Mobile Jamz, the newest addition to its acclaimed Jamz family of in-ear headphones. Mobile Jamz features a host of innovative features such as the Monster® Mobile Media Drive with 2GB MicroSD Card and USB Adaptor for managing and transferring music and photos from PC to phone, and ControlTalk Universal for hands-free calling with microphone and answer button. Mobile Jamz are currently available for a suggested retail price of $149.95.
They join the already-available flagship Jamz (SRP: $119.95), as well as the super compact, entry-level Lil' Jamz (SRP: $99.95). All Jamz headphones feature stylish solid metal construction for virtual indestructibility. Engineered to the same exact standards as all high-performance Monster headphones, Jamz offer users an opportunity to experience their music with deep, powerful bass and crystal clear high frequency response.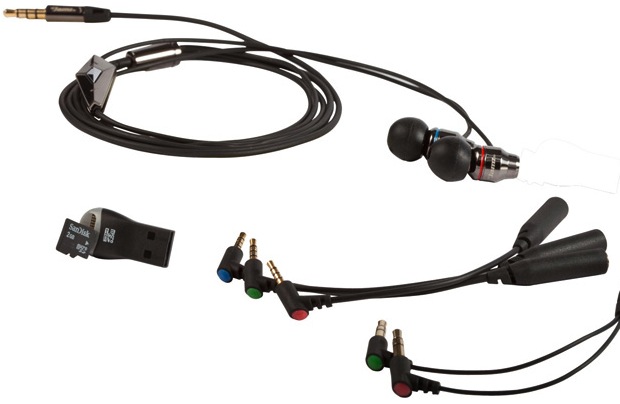 Mobile Jamz: Breakthrough Features for On-the-Go Media Management and More
In addition to their superior audio performance, the new Mobile Jamz offer users several breakthrough features and functionalities that set new standards for on-the-go media management. The included Monster Mobile Media Drive, with it 2GB MicroSD Card and USB Adaptor lets users load all their favorite music and photos directly from their PCs and move the content to their music phones. And thanks to its pre-loaded Monster Mobile Media Manager Software, the process is simple, quick and intuitive and delivers an iTunes-like music management experience. The software can either be installed or run off the card itself when plugged in and the innovative Monster Mobile Media Manager Software transfers music to the MicroSD Card in three easy steps, automatically finding and organizing music and photos before transferring onto the card.
Monster ControlTalk Universal: Built-In Mic and Call Answer Button for Hands-Free Calling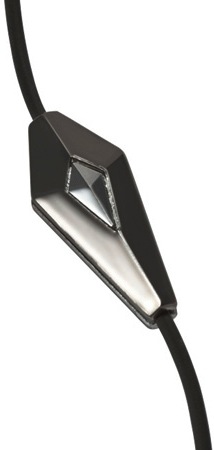 To provide Mobile Jamz users with the ultimate in convenience and performance when used with mobile phones, Mobile Jamz feature ControlTalk Universal*. This super-convenient feature lets users take incoming calls on most music phones with a 3.5 mm headphone port or a 2.5 mm headphone port with an adaptor. Users simply push the control button when they are alerted of an incoming call and the music being played is automatically switched off. The call can then be heard through the headphones, and users communicate to their caller through the built-in microphone. For added convenience, Monster ControlTalk Universal's patent pending unique shape makes it easy to operate without looking.
Y-Cable "Chat Adapter" For Use With Skype, Video and Voice Applications
Notably, thanks to its included Y-Cable "Chat Adapter," Mobile Jamz can also be used to easily make calls and video chats on Skype, as well as access any other online voice and video chat applications. Users simply use the Chat Adapter to plug into their PC or Mac's headphone and mic ports, and speak through the crystal clear ControlTalk Universal microphone. In this way, Mobile Jamz deliver total chatting privacy, along with a superior level of audio quality for all calls.
To further enhance audio performance, Mobile Jamz come with advanced Monster cable, featuring patented technologies for accurate and clear audio, with 24k gold contacts for maximum signal transfer and corrosion resistance. A rugged cable strain relief system protects the cable and withstands heavy-duty use, and a cable management clip controls and keeps weight off the headphones, ensuring they stay in the user's ears. Jamz come with a stylish and protective clip pouch for easy protection and cable management.
Finally, because proper fit is essential to the performance of in-ear headphones, all Jamz headphones come with multiple pairs of different sized eartips. The custom-designed eartips provide the superior isolation needed to shut out the outside world. In addition to the added comfort, the eartips remain snugly in the ear, even while the user is active.

* ControlTalk Universal Phone Compatibility Requirements: MicroSD Card Slot and a 2.5/3.5 mm Headphone Port. Mobile Jamz works with: Samsung, Motorola, BlackBerry®, LG®, Palm®, Sanyo® and others.