Most Inexpensive Touchscreen Mini-Monitor on the Market Today; Features Full 360 Degree Maneuverability for Optimum Viewing
mimomonitors.com, the leading online retailer of the MIMO family of USB-based 7″ mini-monitors, has added the revolutionary iMo Pivot Touch to its roster of cutting-edge displays. Available for an amazingly affordable price of $199.99, the iMo Pivot Touch is the first touchscreen monitor on the market to dip below $200 — allowing consumers to experience full touchscreen capability at a very low price.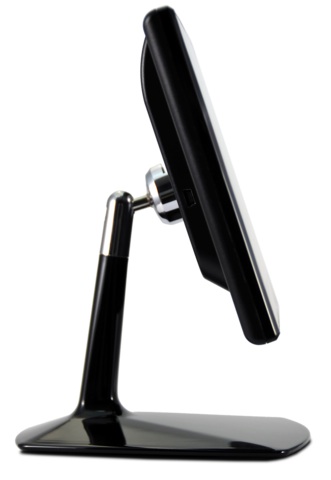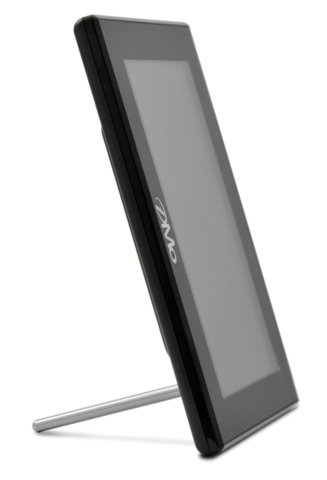 Featuring a fully pivoting ball-and-joint 7″ LCD screen, the iMo Pivot Touch sets a new standard in affordability, earning the title of most inexpensive touchscreen monitor on the market today. The device — which is also fully detachable from its stand and can operate in stand-alone mode – boasts 800×480 resolution, 350 cd/m2 brightness and 400:1 contrast. Additionally, the monitor requires just a single USB 2.0 connection for both connectivity and power — the result: no extra wires. The power on/off control is also integrated directly into the USB cable.
A truly innovative game-changing device, the iMo Pivot Touch arrives just in time for the holiday season and makes a great gift for tech enthusiasts, gamers, designers, photographers, parents, college students, and more. The device lets users de-clutter their crowded, primary desktop monitor as they are able to offload email/productivity applications such as Microsoft Outlook, social networking platforms like Tweetdeck, media players, chat windows, Adobe Creative Suite toolbars and palettes… the possibilities are endless.
In celebration of Black Friday, from November 23-30, mimomonitors.com is offering free ground shipping for all monitor orders — including the iMo Pivot Touch. To further spread the good cheer, every monitor purchased from mimomonitors.com from now until the New Year will also include a free MIMO Care Package that contains a custom MIMO Carrying Case, a set of iProtector Screen Films plus a handy Stylus for all touchscreen monitor purchases (the 720-S and the iMo Pivot Touch). Finally, Mimomonitors.com has mercilessly slashed prices across the board for tasty tech treats including the 710-S Mobile Slider, the 720-S Mobile Slider Touchscreen, the iMo Foto Frame Printer and all accessories. All special holiday offers are good until 12:00 PM EST on November 30.