No Controller Required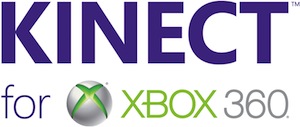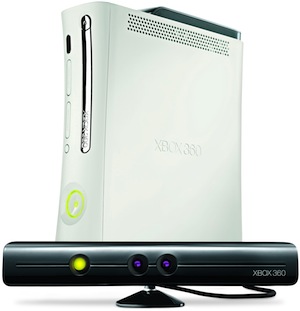 Microsoft Corp. just announced Kinect for Xbox 360, formerly known as "Project Natal," at the E3 Expo. Unlike anything seen or experienced before, Kinect for Xbox 360 opens a new world of controller-free games and entertainment so everyone can have fun. Kinect will debut in North America, beginning Nov. 4.
The slim black Kinect sensor plugs directly into any Xbox 360.1 Despite its small size, the Kinect device contains a camera, audio sensors, and motion-sensing technology that tracks 48 points of movement on the human body. It has the ability to recognize faces and voices.
Kinect for Xbox 360 tracks your body movements and gestures. It even understands your voice. By taking technology out of your hands for the first time, Kinect lets people who have never picked up a game controller join the excitement. See a ball? Just kick it. Want to learn how to dance or get fit? Just follow the moves. With Kinect, all you have to do is be you.
With Kinect, game-players no longer need to memorize different commands for a hand-held control. "You are the controller," said Mike Delman, corporate vice president of Global Marketing for the Interactive Entertainment Business. "You simply step in front of the sensor and Kinect sees you move, hears your voice and recognizes your face."
"With 'Kinectimals' and 'Kinect Sports,' 'Your Shape: Fitness Evolved' and 'Dance Central,' your living room will become a zoo, a stadium, a fitness room or a dance club. You will be in the center of your entertainment, using the best controller ever made — you," said Kudo Tsunoda, creative director for Microsoft Game Studios.
Microsoft and LucasArts also announced that they will bring Star Wars to Kinect in 2011. And, sprinkling a little fairy dust on Xbox 360, Disney will bring its magic to Kinect as well.
Using Kinect is as simple as stepping in front of the sensor. It recognizes you, responds to your gestures, listens to your voice, and, best of all, it works with every Xbox 360.1
Kinect Games
The first Kinect enabled games to launch include Kinect Adventures, Kinectimals, Kinect Joy Ride, Kinect Sports, Dance Central, and Your Shape: Fitness Evolved. Also coming to Kinect this holiday are titles representing the top names in the gaming industry including interactive fitness product "EA SPORTS Active™ 2" (EA SPORTS), "DECA SPORTS FREEDOM" (Hudson Entertainment), "Dance Masters" (Konami), "Adrenalin Misfits" (Konami), "Zumba Fitness" (Majesco), "Sonic Free Riders"™ (SEGA), "The Biggest Loser: Ultimate Workout" (THQ), "Motion Sports" (Ubisoft), and "Game Party™: In Motion" (Warner Bros. Interactive Entertainment).
Extraordinary Entertainment
Offering so much more than just games, Kinect for Xbox 360 takes your entertainment to the next level. Kinect Hub puts your favorite movies, TV programs, music and live sports all in one place — completely controller-free.
Jump right into a movie in instant-on HD in 1080p or your favorite college bowl game by simply saying "Xbox, play," or browse your entire song library with a wave of a hand. Kinect also creates new ways for friends and family to have fun together.
With Video Kinect2, share a smile with distant friends and family as you open a window into living rooms around the world. Providing entertainment for everyone, with the power of Kinect, the Xbox LIVE experience is more intuitive, social and interactive than ever before.
Next year, Microsoft will link Video Kinect with Windows Live Messenger, allowing the Xbox LIVE community to have rich, real-time video conversations with hundreds of millions of PC users around the world. It will also integrate custom news feeds, weather and videos from Bing, sparking conversation just like you're in the same room reading the paper or watching the news together.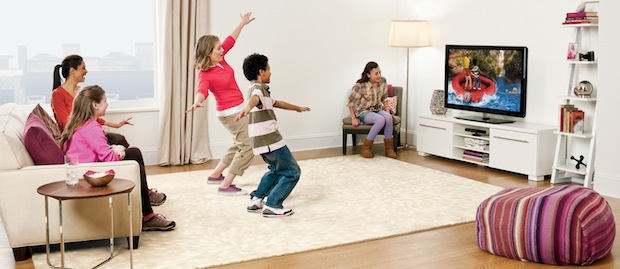 "At Microsoft, we believe fun is a universal magnet, uniting us and connecting us all together," said Don Mattrick, senior vice president for the Interactive Entertainment Business at Microsoft. "We believe interactive entertainment is the greatest form of all entertainment, and it should be open and approachable to as many people as possible. It is this belief that led us to remove the last barrier between you and the entertainment you love. By making you the controller, we will transform how you and your friends experience games and entertainment."
1 175MB of memory required.
2 Xbox LIVE Gold membership required for Video Kinect.