MartinLogan, the Loudspeaker Technology Company, is proud to announce that its high-performance Design Series loudspeakers are now available to tens of millions of Amazon customers, with the click of a mouse, by visiting Amazon's MartinLogan boutique at www.amazon.com/martinlogan.
Whether customers are looking for a stereo or multi-channel system solution, every model of the MartinLogan Design Series will be available for shipping from Amazon. In addition, customers can click on sponsored links to find installation services – assuring customers total satisfaction with their new audio experience. Many of the Design Series loudspeakers also qualify for Amazon.com's free Super Saver Shipping or free two-day shipping for Amazon Prime members.
"Amazon.com represents a new and exciting distribution opportunity. Amazon is truly unique in their ability to offer consumers critical product information and assist each customer through the selection process," says Mike Lyons, MartinLogan president and CEO.
"MartinLogan speakers allow people to experience music and movies with amazing detail. As Amazon's home theater business continues to dramatically grow, MartinLogan is a natural match for our customers who appreciate high performance," says Noah Herschman, Amazon.com's director of Audio Video. "Many people still think speakers look like those ugly boxes that were made back in the 1970's. MartinLogan has used the latest speaker technology to create stylish in-wall, on-wall and floor-standing speakers that sound incredible. We look forward to exposing the benefits of MartinLogan speakers to people who normally would not go into a consumer electronics store."
The Design Series available on Amazon.com includes models up to $2,995 a pair (MSRP). The subwoofers in the Design Series are up to $999 each (MSRP). In addition, Amazon will stock all in-wall speakers, up to $1,995 each (MSRP).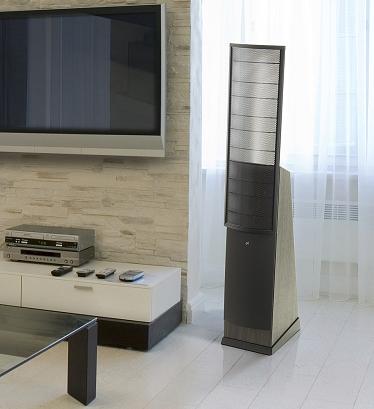 About MartinLogan
MartinLogan, one of the most respected names in audio, is located in Lawrence, Kansas, where 80 employees handcraft the company's ultimate loudspeaker products. The speaker systems, incorporating MartinLogan's patented CLS™ (Curvilinear Line Source) high-resolution electrostatic technology and ATF™ (Advanced Thin Film) transducers, range in price from $299 to over $19,995 (US Retail) and the subwoofer systems range in price from $599 to $2,995 (MSRP).