Klipsch announced the limited edition Signature Edition Lou Reed X10i In-Ear headphones in honor of Rock and Roll Hall of Famer Lou Reed and signed by the rock legend himself.
Klipsch is customizing Reed's favorite headphone, the Image X10i, for the limited edition run. The launch of the specialty headphones coincides with the release of Reed's latest project, a collaborative album with Metallica titled Lulu. The album was released on October 31, 2011 in the UK, and one day later on November 1 in the U.S.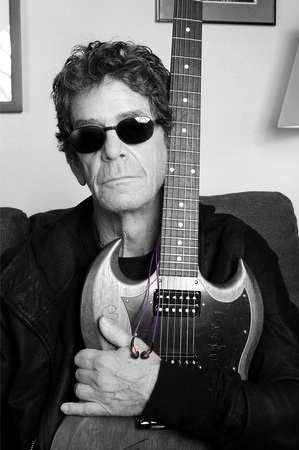 "I have been a fan of Klipsch products for eons," said Reed. "I've always admired the unhyped bass, along with the clarity, depth of detail and extraordinary comfort of the company's headphones. With Klipsch's help, my dream headphone will soon be available to all of my fans — a serious model for the serious listener."
Designed with multitasking music lovers in mind, these premium headphones feature an echo cancellation microphone for crystal clear conversations and three-button remote to handle phone calls and playlists at the touch of a button on Apple's iPod, iPhone or iPad. Gracing the remote is Reed's coveted signature.
Like all Klipsch in-ear headphones, the Image X10i utilizes the company's patented oval ear tips for comfortable long-term wear, superior noise isolation and excellent bass. Unlike circular-shaped designs that put stress on the pressure points inside the ear, these soft exclusive ear tips naturally fit the contours of the ear canals.
"Being able to work so closely with Lou Reed on a project such as this is a dream come true for our brand and his fans," said Mike Klipsch, president of global operations for Klipsch. "65 years ago, Paul W. Klipsch laid the foundation to recreate the powerful, emotional and memorable live music experience for all Klipsch listeners. We continue to strive for the same today and are honored to now have a unique sound solution connected to a true music legend."
Price and Availabililty
Available in a high-gloss purple finish with copper accents and complete with an authentic, collectible autograph card, the Klipsch Signature Audio Edition Lou Reed X10i headphones will retail for $399.99 on December 10, 2011. The first 50 customers to pre-order the product at Klipsch.com will also receive a free copy of the "Lulu" album singed by Lou Reed.
The original Klipsch Image X10i In-Ear Headphones are available now for $349.99.
See more about: Newest Headphones, In-Ear Headphones, Klipsch Headphones