The Jabra FREEWAY is an industry first in the in-car speakerphone market. This all new speakerphone, launching across EMEA and APAC, features not one or two, but three speakers combined with Virtual Surround Sound, taking audio quality steps ahead of the competition. The dual microphone system reduces background noise to make conversations clearer than ever before and voice control functionality means calls can be answered or rejected easily for full concentration on the road. The Jabra FREEWAY also boasts a built-in Motion Sensor which automatically turns the in-car speakerphone on or off when the car door is open or closed, for ultimate ease of use.
The Jabra FREEWAY's three speaker system along with HD Ready Voice ensures superior audio quality on both ends of a phone call. It provides unique versatility as both a device to be used inside or outside the car and for both calls as well as listening to music with any device — an iPad, iPod Touch, iPhone, mp3 players or video game console.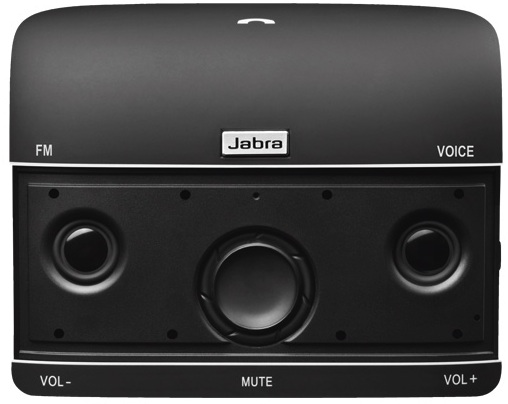 The Jabra FREEWAY features an intuitive design and a complete hands-free experience for users, allowing them to focus on the task at hand. Once the Jabra FREEWAY is clipped to the car's visor, it automatically turns on when the car door is opened and then helps the driver pair the device to a mobile phone. Drivers can then sit back with their hands on the wheel and focus on the road ahead and use their voice to solicit all kinds of commands — making, answering, ending, redialing or rejecting calls – without touching their phone. And once a conversation is finished or a destination reached, the FREEWAY automatically shuts off so there is no need to worry about saving battery life for the next use.
The Jabra FREEWAY also comes with a free one year subscription (valued at $59) to Voice Assist, a voice controlled app that can be used with any type of mobile phone or IP-connected device. With Voice Assist, calls and commands can be performed all by voice controlled communication, allowing users to call, send or respond to emails and text messages, or post to social networking sites such as Facebook and Twitter, all by voice.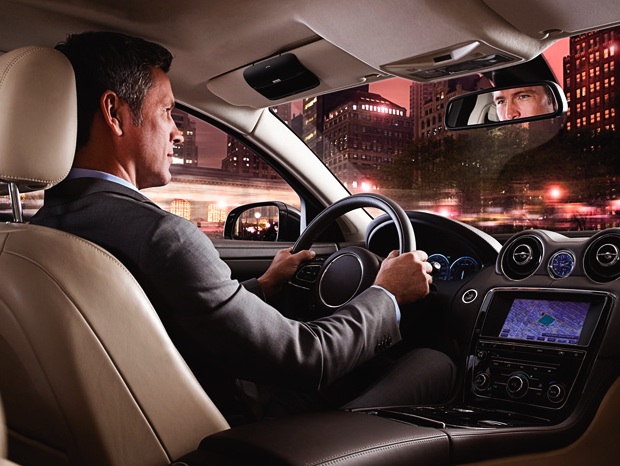 Those features combined with Voice Guidance, which communicates pairing instructions, battery level and connection status, and Caller ID, an easy and safe way to know who is calling by announcing the name of the caller or the phone number if the caller is not in your phonebook, provide a truly hands-free experience.
Other industry-leading features include Virtual Surround Sound, delivering superior audio quality and rich, crisp, full stereo sound anywhere your day takes you — at home, in the car or at a friend's house — and A2DP for playing music and podcasts or listening to GPS directions, long talk and stand-by times, connection to more 2 Bluetooth devices at same time, and auto on/off.
Price and Availability
The Jabra FREEWAY will be available in May for $129. The FREEWAY is already available in Europe and Asia-Pacific retail stores.
Jabra FREEWAY In-Car Reviews
From Critics Around the Web